Within that date range, there have been...
3 New or Adjusted Events
On Earth As It Is In Heaven
Friday - Saturday, June 1st - 2nd, 2018
Gillette, WY
Southern California Healing Conference
Thursday - Saturday, June 7th - 9th, 2018
Rancho Cucamonga, CA
Frontliners Conference
Thursday - Saturday, June 21st - 23rd, 2018
Cape Girardeau, MO, USA
17 new Healing Rooms
Healing Rooms Münchenbuchsee
Münchenbuchsee, Bern, SWITZERLAND
The Rock Church Healing Rooms
Napa, CA, USA
Healing Rooms Nepal
Gandaki, 4, NEPAL
Healing Rooms Nepal
Kawaswoti, Nawalparasi, 2, NEPAL
Milton Keynes SCF Healing Rooms
Milton Keynes, Buckinghamshire, ENGLAND
Great Yarmouth Healing Rooms
Great Yarmouth, Norfolk, ENGLAND
Crimson Way Healing Rooms
West Allis, WI, USA
Healing Rooms Nepal
Bhaktapur, 3, NEPAL
Healing Rooms "Fazei Discipulos"
Resende, Rio de Janeiro, BRAZIL
Healing Rooms Rotkreuz
Rotkreuz, Zug, SWITZERLAND
Healing Rooms Mover de Deus
Pelotas, Rio de Janeiro, BRAZIL
Healing Rooms of Salem County
Woodstown, NJ, USA
Healing Rooms Malta
Triq il-Bwieraq, Birkirkara, MALTA
Artik Healing Rooms
Artik, Shirak, ARMENIA
Grace Healing Rooms
Gyumri Grace, Shirak, ARMENIA
Purchase Area Prayer Center
Mayfield, KY, USA
Healing Rooms @ Costa Coffee Ripon
Ripon, North Yorkshire, ENGLAND
6 New Products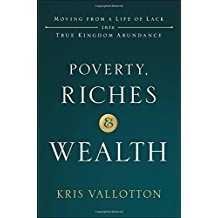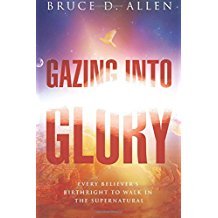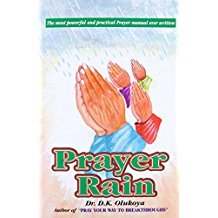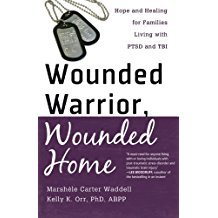 16 New Testimonies
FIBROMYALGIA HEALED! A woman who had been suffering for 10 years with back pain caused by fibromyalgia came for prayer. It was revealed to one of our prayer ministers that unforgiveness was the root cause. Through some questioning we found that the only person she couldn't forgive was herself. After more ministry she forgave herself and received peace, and her back pain left. Thank you Jesus!!!
- L in Green Bay, WI United States
SCOLIOSIS HEALED A woman came into the Healing Rooms to receive prayer for scoliosis. Her spine had been fused at birth and she had great pain. While she was in the waiting room waiting to be called into the prayer room, another prayer minister saw her and felt compelled by the Holy Spirit to ask her if she could lay hands on her back and pray for her. She agreed and as she was being prayed for, she felt burning heat going up and down her spine. At that moment, she was called into the prayer room and was prayed for again. There was no physical change that took place at that time, except for the sensation of heat. Then about three weeks later she contacted us to let us know that while she was lying in bed that morning, she felt a big shove on her back and heard a loud crack! She knew it was the Lord! Her vertebrae instantly came into full alignment and her spine straightened. Her hips became even and she got full mobility of her neck. For the first time in 53 years she could walk and move without pain. Thank you Jesus! Please note that the manifestation of her healing came almost one month AFTER she was prayed for. The biggest mistake we can make is putting a time limit on God! He is faithful and He is watching over His Word to perform it! By the stripes of Jesus we WERE healed and made whole (1 Peter 2:24)!!
- Kathy in Green Bay, WI United States
We were recently contacted by an 88 yr. old woman from another city who was being tormented by the enemy over an ungodly love relationship she had 40 years before. Although she had repented of this sin and knew that God had forgiven her, she could not forgive herself. The accuser tormented her day and night resulting in anxiety and a burning in her chest and stomach. We led her in a prayer of forgiveness for herself, and then had her break the ungodly soul tie she had with the other person. Within a few minutes, peace entered her heart and she could feel the difference immediately. We could hear the change in her voice as she was released from four decades of torment! Praise God! Jesus came to destroy the works of the devil and set the captives free!
- Kathy in Green Bay, WI United States
I had a lot of prayers in the Healing Rooms for my abusive childhood. Now, I can feel the love of Jesus in my heart and I don't even think about the bad memories. Jesus is so good to me. He loves me so much. He healed the bad memories and He gave me joy and love.
- Helen in Spokane, WA United States
I had a bad accident in Dec 2017. My wrist was broken in 2 places, my bladder was fallen, internal tissues torn, and I could hardly move. By the grace of God, I am now walking and hiking. I had surgery for my severely prolapsed bladder last Thursday. Today in the Healing Rooms, the Holy Spirit came in and there were waves and waves of healing and the healing energy of the Holy Spirit poured all the way through me and I know the healing is continuing. Thank you, Jesus, for all this help and healing. God bless all in the Healing Rooms and the teams.
- Kathy in Spokane, WA United States
I had been suffering from a lot of pain in my right shoulder and had limited ability to raise my arm even to shoulder height. I asked the prayer team at the Issaquah Healing Room to pray for restoration of my shoulder. As they laid hands on me I felt a tingling in my arm and shoulder. I knew immediately I was healed and raised my arm. I felt no resistance and was able to swing my arm clear over my head with no pain at all . Thank you Jesus and the Healing Room team.
- Baron in Issaquah, WA United States
I came in with lower back pain, felt like a vice grip on my spine. They prayed for lifting off of me others burdens. And forgiveness of wrong words spoken over me and witchcraft and ill spoken words put on me. They prayed and pulled a cover off me. Prayed for me to be ok with telling others No. To do what God has planned for me and not to worry about others burdens. I am now pain free and thank God for the blessing and confirmation.
- Tami in Spokane, WA United States
My testimony begins with the first night that the healing rooms were to be open. It was a Wednesday evening and I was excited to go to church for the evening worship and service. While I was getting ready to make dinner that night, I had an excruciating pain rip through my lower back. It brought me to the floor. From there I made my way to the couch and assumed I would not be going to church that night. My husband suggested I should go and visit the healing rooms. So as soon as the church was ready for me, my husband brought me to the church. When I was brought into the healing room, the only position I was able to be in was on my knees on the floor with my upper body resting on a chair seat. I was asked a series of questions then the sisters began praying for me. While the prayer was taking place, the presence of the Holy Spirit was so strong all I could do was weep. I felt a prompting that this issue of pain was from within me and there was something in my heart that I needed to deal with that I needed to face. What the Lord showed me was that I was holding on to a feeling of unworthiness and shame. This was surprising at first, but it was true. Once faced and spoken our lout the sisters continued to pray. As I confessed why I felt this unworthiness and shame, my body began to relax and the pain started to subside. Not only did the pain subside but I felt a heaviness in my heart lifted away. It was such a powerful experience that I am not able to put it all into words. I was able to leave the rooms that night without pain and had and was able to sleep more soundly that I had in years. I really had no idea I was still harboring feelings of unworthiness. After all, I am a Christian, was recently baptized again but did not see where the enemy was holding me back. I am now able to pray feeling the fullness of the Father's love and know that I can leave my worries with him. He is my Father and I am worthy of His love.
- Lynn in Yreka, CA United States
I had recently been diagnosed with lupus. When I started seeing a new doctor, I chose to get a second opinion. Before going to get the second opinion, I got prayer at the Healing Rooms, from my church, and other believers also. God gave me His peace. When I got test results back from the doctors office where I got the second opinion, they came back negative. I do not have lupus! God either healed me or exposed a false diagnosis. I am so grateful to God!
- Helen in Spokane, WA United States
About a month ago, I felt to go pray in the Healing Rooms even though I was disqualifying myself to pray for the sick. But from my experience with God, I usually try not to go with my feelings but just obey what He tells me. In the Healing Room, Papa God gave me a word about the liver and blood transfusion. Then the patient came in telling of symptoms but nothing related to the liver and blood. She said the doctors didn't have any cure for her sickness. So we gave her the word of knowledge regarding the liver and blood and she said, "This issue all started four years ago when I went to Africa and the doctor there said I had a liver malfunction." Everyone's faith level rose at hearing that and we prayed for a new liver and blood transfusion. A month later in March she came back saying she had been tested by the doctor and he told her she did not have any issues with her liver. The tests were all negative. The Lord had given her a new liver! Praise the Lord! He is giving new organs to his children. This is what I learned - you overcome your feelings with obedience. Just by showing up He allows us to bare fruit. In addition, when He sends you, He equips you because the Lord is Good and He wants to use us. We don't have to disqualify ourselves, we are already qualified.
- Ron in Vienna, VA United States
My mom, Melba Teves, came in for prayer in September 2017 with a diagnosis of left side breast cancer with lymph node invasion. In December 2017, the surgeon then said the tumor had shrunk and softened. The next day, the oncologist said, "Feels like normal tissue to me!" Mom will be going for a repeat ultrasound and biopsy next week to confirm the healing.
- Becky in Spokane, WA United States
I came in and couldn't walk. Now I can walk on my way out. I am healed! Praise God!
- Teresa in Spokane, WA United States
Recently I came to the Healing Rooms to be refreshed. On the way there I began to think of my dad, who had passed not long ago. I thought, "Am I normal?" because my grieving process was not what the world regards as "the norm". As I sat in the soaking room I could feel tingling on my head, and the sensation of something being plucked out of my head. When I was called in for prayer I was overwhelmed by the loss of my father. Although I know my father is at peace, I didn't realize how I needed to acknowledge the loss. As the team prayed over me the same sensation as in the soaking area happened again. By the time I left the Holy Spirit revealed things I need to work out to be able to move forward. I am grateful for the prayers of the team in Miramar.
- Miramar, Wellington, NEW ZEALAND
As the team prayed for me, I saw witchcraft in my family history being broken and my hands and feet began to become warm. I've had chronic cold hands and feet and I believe they are healed! Also, I've battled common colds every 3-4 months and I believe God broke that afflicting spirit off! JESUS IS AMAZING!! Thank you!
- Yolande in Spokane, WA United States
After being prayed for, I felt released from pain in my hands and fingers. I also received words of knowledge and felt a major release. God bless!
- Auldine in Spokane, WA United States
As they prayed for me, leg muscles and other tissues were moving from below the knee and down the front of the leg. Pain left my leg and I was able to jump up and down on it and jog in place. As they prayed for my ear, heat and then fire went through the entire ear and neck and back. Pain was gone! Praise, Jesus!
- Tamara in Spokane, WA United States
9 New Articles
The Power of God - Cal Pierce

The Power of God - Cal Pierce
Wed, 4/25/2018

Cal Pierce
The power of God doesn't just belong in God, it needs to also be in us. We receive power when the Holy Spirit comes upon us. The purpose of the power is to fulfill the will of God upon the earth. The fulfillment of His will isn't up to God, it's up to us. Redemption put the responsibility in our hands. This is why in Luke 10:19 God gives us the authority.
There are too many believers who don't understand this. They put the responsibility on God because they don't believe they have power. We need to know we are not to receive power from God, we are to
have
the power of God. The power is His manifest presence in us. When we become filled with His manifest presence, the will of God begins to fulfill itself on our behalf. We won't have to ask God for something, His will (Truth) will make us free.
Jesus is our head, we are His body, the Body of Christ. The head doesn't operate separate from the body. The head is the power source that operates the body. This is why we are told in I Corinthians 2:16 we have the mind of Christ. The manifest presence of Jesus comes down through His body when we are connected to, and operated by, our head, who is Jesus. Then it is not our power but His power in us that fulfills His will for us.
When we don't operate our life connected to our Head, there is separation and we then ask God to give us what has already been provided. When we are connected we can see ourselves as the fulfillment of His will, rather than people who are trying to receive His will. There is a big difference in seeing ourselves
with
something as opposed to seeing ourselves without it, trying to receive it.
When we are disconnected from the Head, we will live by the law and struggle by our power. But when we are connected, we live by grace with His power.
Testimonies

Wed, 4/25/2018
New Liver
About a month ago (Feb 2018) the Lord directed me to go to the Healing Rooms. At that time, I was disqualifying myself to pray for the sick. But from my experience with the Lord, I don't normally try to go with my feelings, I just end up obeying Him. In the Healing Rooms before the patient walks in, the team prays to get a word from the Lord. Papa God gave me a word about the liver and blood transfusion.
When the patient came in and told us her symptoms, they seemed unrelated to liver and blood. The patient said that the doctor didn't have a cure for her sickness. So we gave her the word of knowledge regarding the liver and the blood and she said, "This issue all started four years ago when I went to Africa and the doctor there said that I had a liver malfunction."
The team members faith level rose up and the patient's faith level rose up so we prayed for a new liver and blood transfusion. The Lord is so good, He knows the source and tells us the origin of the issue.
A month later (4th week of March 2018) this person came back in and said, "I got tested by the doctors and they said I don't have any issues with my liver. Test were all negative. The Lord gave me a new liver. Hallelujah, praise the Lord!" The Lord is giving new organs for His children!
This is what I have learned, that you overcome your feelings with obedience. And with us just showing up, He allows us to bear fruit. In addition, when He sends you, He equips you because the Lord is Good.  We don't have to disqualify ourselves, we are already qualified.
Ron B
. -
Vienna Christian Healing Rooms, Virginia, USA
Testimonies from In His Presence Healing Room, Plain City, Ohio, USA
Ankle Healed
My 7-year-old grandson went on a cub scout overnight, played ball with his friends and injured his foot. He came home limping in pain. I laid hands on him, commanded the pain to go and healing to come. Instantly he felt pain-free. Several minutes later the pain returned. I repeated the prayer, all the pain left and never returned.
Fever Gone
Several weeks ago, this same boy woke with a fever, nausea, and flu symptoms. Though 900 miles away at the time, I commanded the symptoms to go, the devil to flee, and healing to come. By noon, he was perfectly well and his Dad took him out to lunch.
Ligament Restored
For several years, I put up with an injured ligament in my right knee that would get re-injured going up and down stairs occasionally, so I guarded it continually. Over a month ago the pain reoccurred and I slapped my knee, commanded the pain to leave, and healing to come. The pain instantly left, has not returned, and the knee feels strong. I freely go up and down the stairs without guarding it and there is no re-occurrence of the injury.
Grace in the Waiting - Carol Krum

Grace in the Waiting - Carol Krum
Wed, 4/25/2018

Carol Krum
While watching the movie,
Paul the Apostle,
I was struck by the great grace that was upon these people as they hid away waiting for direction from God. They knew if they left where they were, they may be killed. But they also knew if they stayed and were found, the same would be true. It was that grace of God that sustained them in their "waiting" One definition says
grace is a divine influence upon the heart for the purposes of God to be fulfilled in your life
.
When Paul pleaded with the Lord three times for the "thorn in the flesh" to be removed from him, he was told by the Lord, "My grace is sufficient for you, for My strength is made perfect in weakness." 2 Cor. 12:9. How many of us can identify with Paul in our own story where we have cried out to the Lord to come to our aid and "fix" whatever needed fixing? Yet in all outward appearances, He didn't do anything visible. The problem was still there! We kept asking and we kept waiting!
But when we look at this scripture and we use it as a transparent spiritual template to place over our situation, what do we see? Initially we are unable to see or feel anything significant that has changed. It usually doesn't become apparent until much later when we are faced with yet another season of trial and tribulation. It is then that we begin to get a glimpse of something that is different. The roots of our faith have gone deeper because during that past experience of pain, we became so desperately hungry for God to hear us, that we were constantly seeking His hear for answers, comfort, peace, and His blessed assurance that all would be well.
Is it not in those very places where we begin to see the greatest changes taking place within our heart, where patience is being birthed on a deeper level, where we begin to see from God's perspective rather than our own? These are the times when more of Christ is being formed within us. Is that not our prayer, that there would be less of us and more of Him? That is why Paul was able to declare, "I would most gladly boast in my infirmities, that the power of Christ may rest upon me."
Oh, the divine influence upon our heart for the purposes of God to be fulfilled in our life!! This is a work that takes time on this side of Heaven and we must learn to trust in the
waiting,
because what is being formed in us is so much greater than what we can hope for or imagine. When we see that we are being swept into another season of "waiting", may we recall the words form a song that says
"Look where you are. Look when you have been. Don't you know that I can do it again?"
It is His great grace upon and within us that sustains us and holds us together, enabling us to remain in a position where His Spirit can do a deeper work within us that will make us more like Him, equipping us to do His Kingdom work on earth as He did.
The Lord recently gave me a little word picture to help describe what happens when He gives us His grace. It was like a spiritual magnet upon us that forcefully pulls the favor and blessings of God directly toward us, giving us what is needed in any given moment to live a holy life, when our life, circumstances or character is being attacked by our Adversary. His grace is powerfully present in our time of need, even when we are unable to see it, giving us the supernatural ability or miraculous faculty to sustain, endure, or maintain our call – for all He is enabling us to become in Christ.
I love what Paul says about what grace looked like in his own life in 1 Cor. 15:10 –
"By grace and only by grace I am what I am, and it was not without having its effect."
May these words be written about each one of us at the end of our earthly assignment! And may He great grace of divine influence upon our hearts be made visible by the way in which we live our lives.
Carol Krum is the Partner Coordinator at the Spokane Headquarters and our resident encourager in joy. 
Healing Rooms Around the World

Healing Rooms Around the World
Wed, 4/25/2018
Resources

Resources
Wed, 4/18/2018
The fullness of the Godhead dwells in each of us who have received Christ as Lord! Therefore we are called to know the fullness of who we are, to be mighty in prayer, and be powerful in our influence on the world. Here are some excellent resources to help us walk in all that we are.
Healing Rooms Bookstore Team
The Hearing of Faith - Cal Pierce

The Hearing of Faith - Cal Pierce
Thu, 3/29/2018

Cal Pierce
We are in a time of history where we must live by faith. The Lord instructs us to do this in
Habakkuk 2:4
But the righteous will live by his faith
We must live by faith because it takes faith to fulfill the will of God. Everything in God's Word is fulfilled by faith. In
Matthew 9:29
it says, "Be it done to you according to your faith." How you receive the benefits of God's will is measured according to your faith. Your faith appoints the Holy Spirit to the fulfillment of God's will for you.
The Holy Spirit is in us to provide supernatural power to transfer what God has for us into the natural world by our faith. By faith we trust and believe so that we can receive. In
Romans 10:17
we are told
So faith comes by hearing, and hearing by the Word of Christ
The verse says we have to hear the Word. The Holy Spirit teaches us by the Word of God. When He reveals truth, truth establishes faith and our faith makes us free according to God's will for us. If we don't understand this we cannot establish His Kingdom on earth as it is in Heaven. When our ears are dull of hearing we cannot receive faith to fulfill God's will.
We see this in Matthew 13:15 where Jesus instructs His disciples about parables and tells them the people are not receiving when they are dull of hearing. The religious could not hear because they moved in tradition and form. They sat and listened to the Word being taught but could not hear it. This opens the door for the enemy to steal our provision.
Matthew 13:19 When anyone hears the Word of the Kingdom and does not understand it, the evil one comes and snatches away what has been sown in his heart.
When we hear what the Spirit is saying to us, Truth can be established to product faith and faith will bring God's will for us into our lives. When the seed of the Word takes root in us, the enemy cannot steal from us.
Let's partner with the Holy Spirit and have ears to hear what He is saying so that we can walk by faith and establish God's will upon the earth.
Be Still - Carol Krum

Be Still - Carol Krum
Thu, 3/29/2018

Carol Krum
The Prayer of Silence
We live in an era where everyone is clamoring to be heard through the din of chaotic noise, bringing us to the point where we can't even hear ourselves think!  It is no wonder that the still sounds of the mountains call to us to come up higher, the rhythmic sounds of the oceanic waves draws us along its unending shore, or even the quietness in our own cars with no radio to distract our thoughts seems to be an oasis of calming solitude.  There is a part of us that has been created to "be still" and the longer we deny that reality, the farther we slip into utter chaos within.
Growing up Catholic, I developed a need for the quiet, perhaps fostered by the reverence of the church coupled with being an only child, though I was very drawn to the families of 10-12 children, as there would always be someone with whom to play.
There was a chapel by our home and I would often peddle my bike from my friend's house and stop in for a "visit" on my way home.  There I would sit alone in silence with no particular prayer request, just "being".  I was raised without a father, no grandfather, or male figure to influence my life and it wasn't until I was an adult that I read in Psalm 68:5 that God is "a father to the fatherless".  It was then that I realized all those years I spent in silence in His presence, my Father God was ministering to His little girl, speaking into her spirit His truths that would one day be the silent guide to her life.
I attended a Catholic high school and in our senior year we made a weekend silent retreat at a local retreat house.  The second night there, I heard a knock on my door and my friends told me to go with them to another girl's room, so I followed them.  When we opened the door to the room, it was filled with cigarette smoke and the girls were drinking beer.  I was so shocked, disappointed, and scared that I immediately left and ran back to my room where I threw myself on my bed and wept bitterly.  There was such a sadness within, a grieving perhaps, because I knew I was so different and I just didn't fit in!
Later that night, while in my pajamas and robe, I quietly slipped into the chapel and once again assumed my position in His presence.  Oh, the comfort I felt sitting there by myself, but not alone!  No words were necessary.  I knew where I belonged.
Be still and know that I Am God!
As a married mother of three, I was blessed to make two silent weekend retreats a year for many years at the same retreat house.  There is something so precious about going into a place of complete silence for the sole purpose of being in the presence of pure Holiness.  On the drive up to the retreat house, I would begin to get butterflies, knowing but not knowing, the encounter to be experienced was already written in Heaven.  And
never
was I to be disappointed!  His Word says, "Draw near to the Lord and He will draw near to you." James 4:8   Ah, such truth, such sweet, sweet truth!  It is His Love that draws us near in the first place, and it is His Love that pulls us into His heart, where all peace and all truth is unending. One cannot enter such holiness and not be transformed!
One morning I sat down with my bible in my lap and asked the Lord how He wanted to spend our time together.  His answer was simple, yet profound.  He said, "I just want to sit with you!"  I placed my bible on the desk, sat back, closed my eyes and my sanctified imagination kicked into gear!  I saw Him enter my "prayer room" and come over to sit with me.  The rocker became a loveseat and He sat to my left, then wrapped His arm around my shoulder.  Leaning into Him, I laid my head upon His chest.  Time seemed to stand still; there were no words spoken. I slowly realized my left ear was hearing the sound of His heartbeat.  The HEARTBEAT of Jesus!  Breathlessly, I listened….and listened….and listened.  At some point I moved my left hand in such a way that my thumb was then resting on my right wrist.  After a while, I became aware that my pulse was in complete rhythm with His heartbeat, beating as one!  Tears began to fall from my eyes, with no sound coming forth.  Finally, He spoke, "I am in you. You are in Me and together we sit in the heart of the Father."
SELAH
Oh, to behold the beauty of His loveliness!  It is there that we are truly made one with Him!  His invitation to come away with Him is forever before us, waiting for our response.  He longs to be in intimate relationship with every life He has created because, after all, He is Love.
In our human frailty we often define love in terms that create "borders".  If it fits our definition, then it is love; if not, then it falls short.  But God's love is infinite, without borders, unending, eternal, and I dare say, utterly impossible to capture with words of definition.  It is a love that can only be experienced!  Each encounter is unique, having never been experienced before and it leaves us with an insatiable hunger, causing us to long for more, yet knowing that there is nothing on earth that can be compared to such love as this.
This has served my own heart well to recall these beautiful moments where love kissed and Christ was formed more within me, where there was more of Him and less of me for others to see.  Believe me when I say that I am still a work in progress!  I hope that you will be encouraged to reflect on your own journey of intimate experiences with the Lover of your soul and to tell someone about it, especially during the Holy Season of Easter where He is so glorified in the Church and hopefully within the hearts of His beloved.
I close with this passage from
The Passion
Translation
Bible Psalm 27:4
Here's the one thing I crave from God, the one thing I seek above all else;
I want the privilege of living with Him every moment in His house,
Finding the sweet loveliness of His face, filled with awe, delighting in His glory and grace.
I want to live my life so close to Him that He takes pleasure in my every prayer.In His shelter in the day of trouble, that's where you'll find me, for He hides me there in His Holiness.He has smuggled me into His secret place, where I'm kept safe and secure—Out of reach from all my enemies.Triumphant now, I'll bring Him my offerings of praise, singing and shouting with ecstatic joy!Yes, listen and you can hear the fanfare of my shouts of praise to the Lord!
Enjoy your moments of stillness in His Holy Presence!
Happy Easter! 
Healing Rooms Around the World - Norfolk, England and Quesnel, BC, Canada

Healing Rooms Around the World - Norfolk, England and Quesnel, BC, Canada
Thu, 3/29/2018
 Ray and Ruth Scorey are the Directors of Norfolk Healing Rooms in England.
Healing Rooms offers free and confidential prayers
 Prayer team (Mark Paquette, Louise Comeau and Marian Gillard) with a visitor at the Quesnel Healing Rooms in Canada.
Resources

Resources
Thu, 3/29/2018
Happy Easter! He is Risen!  "For all of God's promises find their "yes" of fulfillment in Him. And as His "yes" and our "amen" ascend to God, we bring Him glory!"
2 Corinthians 1:20 TPT
Because of the obedience of Jesus, we can now walk in the fullness of all that He intended for us. Let these resources help you become more rooted and grounded in Him.
Healing Rooms Bookstore Team
Baptized in the Spirit
by Randy Clark
B-175-872
$15.95
Through engaging , practical teaching and powerful testimonies, you will learn how to :
* Understand the clear Biblical reasons people should be baptized in the Spirit and what that really means.
* Biblically receive and experience the baptism of the Holy Spirit.
* Unlock the benefits and blessings of being baptized in the Spirit.
* Operate in the gifts of the Spirit: prophecy, tongues, and other supernatural graces.
God's Easter Miracle
by Lee Ann Mancini
B-177-582
$12.99
In God's Easter Miracles, the sea kids learn that Easter isn't about the Easter bunny or candy. It's about Jesus Christ giving up His life for all of us, and how we are to sacrifice ourselves for others.
A true lesson of becoming more like Jesus is learned in this beautiful Easter story of love and grace.
Supernatural Power of a Transformed Mind
by Bill Johnson
B-582-523
$15.99
Moving in the spiritual realm should be as much a part of a believer's routine as prayer, worship and reading Scripture. Yet all too often, Christians practice an intellectual faith, which lacks any supernatural punch. Healing, deliverance and signs and wonders are an inheritance for all followers of Jesus Christ.
Supernatural Power of a Transformed Mind teaches you how to remove the blinders of religious limitation to redeem the lost and transform communities. You, too, can tap into an abundance of miracle-working authority and unleash the power of God's glory.