Power Quotes
Here are some randomly selected quotes from Cal's collection:
"People will protect what they help build."
"When trust creates a safe place, you can disagree openly."
"Conflict is when opposing opinions come together to bring resolution."
"When confrontation invites feedback, then giving and receiving can build character."
"When commitment requires accountability, goals can be met."
"When the Kingdom establishes relationship, results can be achieved."
"A Kingdom team is an entity, greater than what it produces."
"The Cross deals with our condition. The Kingdom deals with our position."
"The Cross takes life, The Kingdom gives life."
"The enemy can't have anything on you if he doesn't have anything in you."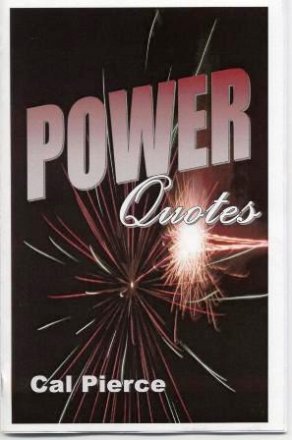 Power Quotes is a compilation of insights the Holy Spirit has dropped into Cal's spirit as he has prepared messages for conferences and while speaking at meetings throughout the world. These Power Quotes are meant to stimulate the reader into thinking about God's truth.