Within that date range, there have been...
12 New or Adjusted Events
Conference/ Kingdom Living
Friday - Saturday, February 23rd - 24th, 2018
Mount Vernon, WA
Ignite Hawaii
Thursday - Saturday, March 1st - 3rd, 2018
Waiphau, Hawaii
Glory, Miracles
Thursday - Saturday, April 26th - 28th, 2018
Penfield, New York
Glory Night
Friday, May 18th, 2018
Spokane, WA, US
Glory Night
Friday, June 15th, 2018
Spokane, WA
Glory Night
Friday, July 13th, 2018
Spokane, WA
Glory Night
Friday, August 17th, 2018
Spokane, WA
Glory Night
Friday, September 14th, 2018

Glory Night
Friday, October 19th, 2018
Spokane,
Glory Night
Friday, November 16th, 2018
WA,
Glory Night
Friday, November 16th, 2018
Spokane, WA
Glory Night
Friday, December 14th, 2018
Spokane, WA
3 new Healing Rooms
R.C. Healing Rooms
Rancho Cucamonga, CA, USA
Northshore Tree of Life Healing Rooms
Covington, LA, USA
Under His Wings Healing Room
Decatur, IL, USA
7 New Products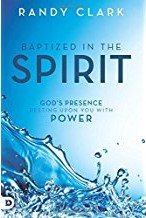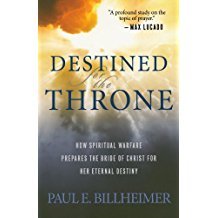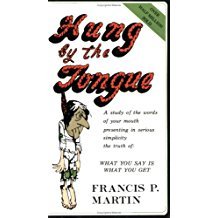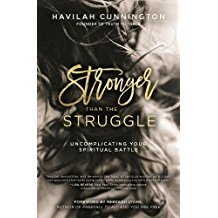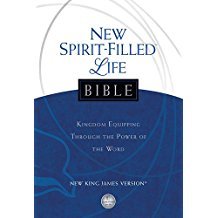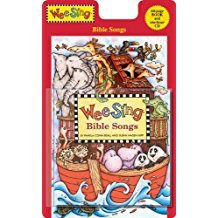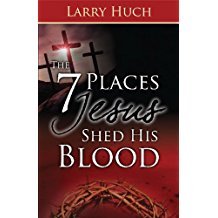 9 New Testimonies
I was recently in an automobile accident where the driver and I sustained injuries. I was so traumatized by the accident that I began to fear traveling by car, and my doctor diagnosed me with post-traumatic stress disorder. Jesus has taken away my fear of travel, and I enjoy driving again more than I have for many years! I am so grateful to have my freedom again and to move about without fear of collision. I feel like I have my life back! - C.S. 1/30/2018
- C in Belle Plaine, MN USA
A gentleman came with a demonic possession, couldnât sleep for months, in the middle of the night his wife said he levitated and spoke with a horrible voice, and his oxygen was on 80% max, no one could help him, until his wife brought him to our Healing Room. We pray for him and instantly he did recover his freedom, salvation and health. He is completely free going to church every Sunday and his oxygen maintained in 96%. Him and his wife became saved by letting come in into their hearts and let Him stay forever.To God be the glory!
- Oscar in North Salt Lake, UT USA
I am a frequent visitor to the Healing Rooms. I have been blessed with the complete healing of my right eye. The retina was partially torn (documented by an eye surgeon). It has reattached on its own! I had a slow growing tumor within my sinus cavity. The MRI confirmed it, an ENT checked it, & I was going for surgery. Then, a last minute scan showed it had disappeared! I praise God & Savior Christ Jesus for His abundance of grace. I pray God's blessings flourish & His grace be upon His laborers of the Healing Rooms of the Northern Plains.
- David in Bismarck, ND USA
One prayer team prayed for my daughter at my request. My request was that she would find suitable, affordable housing, and that she would be blessed with full time employment. She did find suitable affordable housing AND with a garage! Also her employer has been able to give her full time hours with some overtime. Thank you for the prayers for her.
- Shelia in Bismarck, ND USA
I came to the Healing Rooms not knowing what to expect. I had mentioned I was in so much pain with my lower back. It was holding me back with jobs and my life. These nice people here prayed to Jesus for me about my back, laid hands on it, and Jesus took all the pain away after they were done praying! I was so happy & thankful for Jesus! I can walk without pain. Thank you, Jesus! Praise the Lord!
- C.H. in Bismarck, ND USA
My 5 year old daughter was having terrible nightmares. We came in to get prayer. I was sick with a bad cold as well. Since the day they prayed against nightmares, she hasn't had anymore. Praise God! They prayed over my cold, and the next day my symptoms were significantly less. Another day after, I was cold free! I am so thankful the Lord delivered my daughter and took my sickness away.
- A. in Bismarck, ND USA
Half hour before visit my skin around my waist was burning as usual due to an autoimmune condition. I was prayed over and anointed with oil. I immediately felt calm. After prayer, by the time I left, the burning had stopped and I haven't had any burning since for two weeks now.
- Meg in Pewaukee, WI USA
Over the last three years I had suffered with five skin cancers on my face, four basal cell carcinomas, and one Squamous cell carcinoma. With the symptom of number six appearing on my left temple, we prayed in the Healing Room that it would test negative the next day when a biopsy was performed. The actual bulge was anointed with oil, and was prayed over. The results of my biopsy was received in the mail two weeks later, "Your biopsy results are benign (normal)". My response was one of great celebration. No needles! No knifes! Halleluiah! God was glorified by the demonstration of His power and love once again.
- P. in Long Lake, MN USA
Judy came to us last Thursday evening 12/14/2017 expecting to be touched but not changed in the way she was. Word of Knowledge came forth that she had a lateral curvature in her spine causing an uneven gait due to shortening of her left leg. The team began to pray as Co-Director Joseph held her legs and Co-Director Carolyn videoed the event with her permission. Her leg was obviously shorter than her right and in Joseph's hands by the power of Holy Spirit her leg grew to be even with the right!!! Also WOK regarding degenerative disc disease in her upper lumbar came forth and she is now healed and pain free!!! Her video testimony is on our facebook page (Fountain of Living Waters Healing Room Elizabethtown, IL)
- Judy in Elizabethtown, IL USA
8 New Articles
It's Time to Access the Kingdom - Cal Pierce

It's Time to Access the Kingdom - Cal Pierce
Fri, 1/26/2018
Cal Pierce
We have been given access to the Kingdom of God. We see this in Ephesians, chapter 3, verse 12:
"In whom we have boldness and confident access through faith in Him."
This is the year of the Open Door on the Jewish calendar. In other words, God has literally opened the door of Heaven for us to access His Kingdom like never before. In this scripture, boldness means to be frank or blunt in our access. It also means to access the whole thing or all that God has. The word confident means to have reliance or to experience what you are to access.
We are invited to come boldly to the Throne of God in confidence. (Heb 4:16) We can be confident because when we ask of Him anything according to His will, He does hear us; and if we know that, we have what we ask for. (1 Jn 5:14-15)
Faith is believing we have what we ask for. God has a supply house of provision that is available to us. The door to the supply house is standing open, all we have to do is enter in and take what we need according to His will. The problem is when we walk by sight, we don't see ourselves in possession of the provision. We then want to ask God for it and then we cancel our faith that givers us access.
God doesn't have to give us what He has already provided. God is our provider, when He promises something, we can take ownership of it because it now belong to us. This is our inheritance. When we possess it by faith, our faith becomes the vehicle to bring the provision from the storehouse of the supernatural realm into the natural realm for our use. This is the process for the Kingdom to come on earth as it is in Heaven.
It is time to access our Kingdom storehouse and possess our inheritance. The door is now standing wide open.
Feed on the Spice of My Word - Cathy Hopkins

Feed on the Spice of My Word - Cathy Hopkins
Fri, 1/26/2018
Cathy Hopkins
Recently I awoke in the middle of the night to these words:
Feed on the spice of My Word, not the drudgery of the world.
At first reflection it was easy to think I knew what Holy Spirit was saying through this statement. I found it a fresh way of saying a truth I felt I knew and I enjoyed His verbiage a lot. However, to ensure I had a full picture of what the Lord was speaking to me, I looked up the two words
spice
and
drudgery
.
Spice
- zest, flavor, and 'delight of something that satisfies'
Drudgery
- dull, irksome, fatiguing work/labor, menial
Our Heavenly Father offers us life and that more abundantly! (John 10:10) The only thing the world has to offer us is the constant drain of fatiguing work that, in the end, is dull and irksome.
Father God offers us zest and flavor in this life as we soak in His Word. His Word is a source that gives us 'delight with satisfaction'! The world offers a menial life (lowly and sometimes degrading). The contrast is truly striking.
He gives us a choice..... and offers us the correct answer. "I have set before you life and death.....therefore choose life." (Duet 30:19) Life with zest and delight! Life with spice!
Feed...
At first, I did not go beyond a cursory thought for this word, apparently deciding I knew what this meant. I word searched spice and drudgery and thought I had done my due diligence to this powerful phrase.
However, Holy Spirit had a different idea. The morning after I studied and wrote the above I was getting ready for work, reading the Word, going about starting the new day. When quite unexpectantly, I heard Holy Spirit bring up the word
feed
. And immediately after that I heard 'fodder' which, as a dairy farm girl, gave me an instant picture of a 'cow chewing her cud.' When I typed this phrase into an internet search bar I immediately saw this:
"Cows spend nearly eight hours out of every day 'chewing their cud'.... next, the rumen muscles send the cud back up to the cow's mouth, where it is rechewed and swallowed again, this time going to the Omasum section of the stomach in order to squeeze out all of the moisture."
Wow! Chewing on the spice of the Word 'eight hours' a day will certainly cause some serious changes in one's life. You might say, how can anyone do this? Well, what does chewing on the Word really mean? Once we have spent some time in the Word of God asking Holy Spirit to breathe the Ruach breath of God on it, to illuminate what He has for us, we can spend much of our day pondering, meditating and even quietly speaking out this Word. In other words, chewing on it.
The Word of God states in many places and ways that we are to eat the Word. (Ez 2:8, Jer 15:16, Mat 4:4) In addition to eating it, the fact that, in the example of the cow, the 'cud' is sent back to the cow's mouth was quite intriguing to me in light of what I felt/sensed Holy Spirit was highlighting. What are we to do after we ponder and meditate the Word? Put it in our mouth! SPEAK IT OUT! Declare it forth! Use our sword of the Spirit which is the Word of God. (Eph 6:17)
The Book of Hebrews chapter 5 tells us that those who continue to feed on milk are mere infants (not able to talk yet!)
 AMPC version
So if infants needing milk are those who are unable to talk, then it seems to me that the speaking part (the chewed food being brought back to the mouth) is a very important part of our growth in the Lord.
We are to stop needing milk and instead feed on solid food.  Solid food definitely takes more work/time to digest. It is time for us to grow up my brothers and sisters - into the manifested Sons and Daughters of the Most High God, by feeding on His Word. As we continue with the picture of a cow chewing its cud and bringing it up to its mouth to then once more have it go into its stomach, we can see how we should be chewing and swallowing, bringing it up to our mouths to speak it out then, chew and swallow again, absorbing every part of His Word into our very being.
Through the continuous process of feeding on the Word we can 'squeeze out all the moisture' (water of the Word) and let the spice of the Word bring 'delight with satisfaction' to our lives.
Delight yourself in the Lord and He will give you the desires of your heart. (Psalm 37:4)
There is such great promise when we 'feed' on Him and His Word.
And all His promises are Yes and Amen! (2 Cor 1:20)
Song of Songs 6:2-3 (the Passion Translation)
My lover has gone downinto his garden of delight,the place where his spices grow,to feast with those pure in heart.I know we shall find him there.He is within me — I am his garden of delight.I have him fully and now he fully has me!
Let's feast on Him through His Word. Let's let Him have us fully.
Cathy Hopkins (chopkins@healingrooms.com) is the IAHR Executive Director and the Director of Spokane Healing Rooms at our Headquarters in Spokane, WA.
Testimonies

Testimonies
Thu, 1/18/2018
Ankle and Nerve Pain Healed
I had the great privilege of attending the healing rooms recently. I had all kinds of complaints; an ankle injury from 3 years ago that hadn't healed properly and caused me to not be able to walk long; nerve pain up and down my leg and lower back; gland issues and a need for renewal of the whole body system; heart break and heart palpitations...
I am very happy to report that I left that room with no pain (something I hadn't had in years) and the pain has not come back. Although I am aware I have to watch my posture and not over do it, my ankle pain is gone as is the nerve pain. The heart palpitations, the holy spirit told me to cut back on coffee and that worked. I so appreciated the caring and healing I received as well as the scripture passages I came home with and have been meditating on. I also received a prayer cloth for under my pillow that has brought me great comfort.
Shauna
- 
Nanaimo Healing Rooms, British Columbia, Canada
Skin Cancer Gone
Over the last three years I had suffered with five skin cancers on my face, four basal cell carcinomas, and one Squamous cell carcinoma. With the symptom of number six appearing on my left temple, we prayed in the Healing Room that it would test negative the next day when a biopsy was performed. The actual bulge was anointed with oil, and was prayed over.
The results of my biopsy was received in the mail two weeks later, "Your biopsy results are benign (normal)". My response was one of great celebration. No needles! No knifes! Halleluiah! God was glorified by the demonstration of His power and love once again.
P.S.
-
Healing Rooms of Long Lake, Minnesota, USA
Oldie but a Goodie
Great testimonies a few years ago from our Healing Rooms at Bethel in Redding, California. God is still doing amazing things today and it is always good to remind ourselves of what He has done in the past so we can expect now!
Healing Rooms Around the World - Arthur, Ontario, Canada

Healing Rooms Around the World - Arthur, Ontario, Canada
Thu, 1/18/2018
God is up to wonderful things in Canada! Maggie Barrato, Canadian National Director, from Father's Heart Healing Centre in Arthur, Ontario was featured on an episode of 100 Huntley Street.
New Healing Rooms Website

New Healing Rooms Website
Thu, 1/18/2018
We have a new, mobile-friendly website layout, making it easier for you to surf on your cell phone, tablet, or even an old-fashioned personal computer.
All pages are grouped into three categories for simplified navigation:

Your Healing - information on healing geared towards new visitors (such as testimonies and locations)
Association - for further investigation about the International Association of Healing Rooms
Your Account - Your own contact information, preferences and anything else under your control
We would love to hear from you! Just click the [Feedback] button on the home page.
Resources

Resources
Thu, 1/18/2018
Life and death are, indeed, in the power of the tongue. As a person thinks in their heart so are they and you will know them by the words of their mouth.
Much is said in scripture about the importance of our thought life and how powerful our words are. Here are some excellent resources to keep us on track for maximum effect in the Kingdom.
Healing Rooms Bookstore Team
Switch on Your Brain
by Dr. Carolyn Leaf
B-448-398
$13.99
According to researchers, a whopping 75-98 percent of the illnesses that plague us today are a direct result of our thought life. What we think about truly affects us both physically and emotionally. Today our culture is undergoing an epidemic of toxic thoughts that, left unchecked, create ideal conditions for illnesses.
Dr. Caroline Leaf gives readers a prescription for better health and wholeness through correct thinking patterns. She shares with readers the "switch" in our brains that enables us to live happier, healthier, more enjoyable lives where we achieve our goals, maintain our weight, and even become more intelligent. She shows us how to choose life, get our minds under control, and reap the benefits of a detoxed thought life.
Stay in the Kingdom - Cal Pierce

Stay in the Kingdom - Cal Pierce
Wed, 12/20/2017

Cal Pierce
There are distractions everywhere! The goal of the enemy is to discourage you. The battle, coming into this new year, will intensify now that President Trump has recognized Jerusalem as the capital of Israel.
God tells us that He will bless the nations that support Israel. We are in for a Kingdom blessing and the enemy will try to stop us from receiving it. It is interesting that we are in the Jewish year of the "Open Door" and this same year Jerusalem is also recognized as Israel's capital. The door is open so that the blessing can be poured out.
Don't be discouraged, stay focused on the Kingdom of God. This coming year will be your year for the blessings (promises) of God to be poured out upon you. Here is God's promise to you. Deut 28:
Now it shall be, if you will diligently obey the Lord your God, being careful to do all His commandments which I command you today, the Lord your God will set you high above all the nations of the earth. And all these blessings will come upon you and overtake you, if you will obey the Lord your God.
Here are the list of blessings:



Blessed you shall be in the city


Blessed you shall be in the country


Blessed will be your children


Blessed will be your harvest


Blessed will be your business


Blessed will be your provision


Blessed will you be when you come and go


Your enemies will be defeated before you


Blessed will be all you put your hands to


If you stay true to the Lord and stay in His Kingdom, all these blessings will overtake you in all that you do. Not only will you be blessed but God will defeat your enemies. He will take the resistance out of the way.
Wow, this is amazing! If we live in the promise, God will fulfill the promise. Have a wonderful blessed Christmas and New Year.
Testimonies

Testimonies
Wed, 12/20/2017
Knee Healed
On my first visit I filled out the section regarding the prayer I needed. I wrote arthritic knee but never wrote down I had a lump behind my knee near the crease of the knee. While praying over my knee, Martha, standing to my left, began praying, saying, "And Lord heal what is behind her knee, whatever is behind her knee, heal it, Lord."
I knew right away the Holy Spirit spoke to her about my knee, and I did not write anything down about the large lump. I noticed the next day the lump had completely gone away; it has been about three months and it has not returned. I had it for about two years. Never knew what it was and it was painful but completely gone. Praise the Lord!
Iman
-
In His Presence Healing Room, Plain City, Ohio, USA
Tumors Gone
I had spots (tumors) on my lungs. I went to the Syracuse Healing Rooms every Thursday for prayer. They repeated the CT Scan and the doctor said the spots were getting smaller. I continued coming in for prayer and when they repeated the test a third time, the spots had shriveled up and I did not have to come back. Praise God!
- The Prayer and Healing Rooms of Greater Syracuse, New York, USA
Delivered!
Ten months ago today, on January 24, 2017, I got prayed for by the Healing Room in Oklahoma City.
I am a 37 year old mother who within the last 3 years got hit spiritually to the max. I went from being a student in the top 7 percent at one of the state's most prominent colleges, an active mother, and starting my own business to all the sudden not being able to attend school whether it was because I was in my car in a paralyzed anxiety attack to not being able to concentrate. I was no longer able to care for my children due to pain or uncontrollable mental episodes and I lost everything I owned due to not being able to function.
I was in aquatic physical therapy because I could no longer do land exercises and a month before going to the Healing Room I finally broke down and applied for mental and physical disability because my counselor told me she saw no hope of me ever functioning normally much less working again. They stressed to me there was no cure.
I was seeing a total of 8 different doctors, a specialist, a counselor, and a case manager on a regular basis. I was on 16 different medications and was still bed ridden many days because the pain was so horrible. My main diagnoses consisted of Borderline Personality Disorder, Bipolar Disorder, and Fibromyalgia along with Diabetes, Severe Anxiety Disorder, PTSD, ADHD and had started showing symptoms of Dissociative Disorder and Schizophrenia.
I would go into extreme episodes of rage that would send me into head spins and ultimately I started disassociating from my own body. During these fits of rage it almost felt as if something was taking over my body as I remember begging my now husband to help me because I felt like I had lost any ability to control myself. He would say he could see it in my eyes when this would happen and I know what he was talking about because I saw the same change in my young daughter's eyes as she has been experiencing these episodes for some time as well.
When I went to the Healing Room they prayed that I would be delivered from a list of Generational Curses that the Holy Spirit revealed that was horrendous; a burden far too heavy that I was never meant to carry. My dad was in the mafia and my mom suffered from severe mental disabilities just to give you and idea what I was dealing with.
When the ladies demanded the spirits to leave, not just once, but 2 times the front door to the place where they were praying for me opened and closed, the spirits left! I felt a release in my shoulders where so much of my pain stemmed from. On that day....I was set free! If the Son sets you free you will be free indeed. (John 8:36)
Within 3 months of my Healing Room prayer session I was released from all doctors, case managers, and my counselor. I have been off all medications since that day and my blood sugar levels have been perfect. Ten months later, Praise God!, I have NOT had one PAIN episode and I am more functional than I was before. In fact, I am working construction with my new husband when before I couldn't sweep my kitchen without having to break.
Today, I AM A NEW CREATION! (2 Cor 5:17), I HAVE THE MIND OF CHRIST (Phil 2:5), and I can be a mom again! Praise God, my daughter was delivered from generational and word curses that day, as well, and has not experienced another episode either. My life changed that day as well as all generations further!
So, though the doctors said there was no hope. I am here to testify that Jesus is just as much a healer today as He was in the Bible! (Hebrews 13:8)
Thank you, Jesus, and thank you, Healing Room OKC!
Leslie C.
-
Chara Springs Healing Rooms, Oklahoma, USA