Power Quotes
Here are some randomly selected quotes from Cal's collection:
"The Bible says that the wicked will be cut short. That's why the enemy is under your feet."
"You can't have revival until someone is raised up."
"We won't know the heart of Jesus to heal the sick until we know the heart of Jesus to save the lost."
"God's ability will give you stability."
"In the natural, you are in denial when you're not accepting it."
"In the Kingdom when you are not accepting it, you are denying it."
"Sickness can't have you if you don't have sickness."
"Jesus finished so we could start."
"The Word is preventative medicine."
"The enemy always measures you by how you see yourself."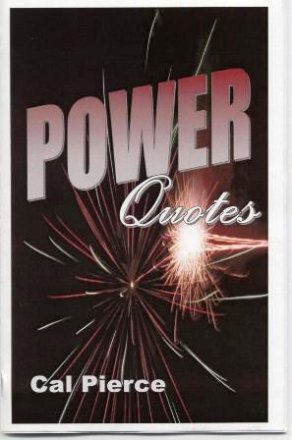 Power Quotes is a compilation of insights the Holy Spirit has dropped into Cal's spirit as he has prepared messages for conferences and while speaking at meetings throughout the world. These Power Quotes are meant to stimulate the reader into thinking about God's truth.