Within that date range, there have been...
2 New or Adjusted Events
Healing Rooms Ministries Training
Saturday, September 26th, 2020
Spokane, Washington, U.S.
Healing Rooms Ministries Training
Saturday, November 21st, 2020
Spokane, Washington, U.S.
2 New Products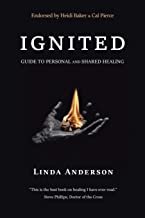 6 New Testimonies
Thank you so much to the Coatesville Healing Rooms. I was suffering heart palpitations and arrhythmias for years so i scheduled an online appointment. After the team prayed over me my symptoms were gone and have not returned even a month later. Little did i know a week after my first session I would fall and hit my head and be back to the healing rooms again. I had severe symptoms, such as tremors and pain in my head. It felt like there was a snake slithering around under my skull. The team worked with me again and by the end of the session there was clear and immediate improvement. The weird 'snake' feeling left, as well as the pain and tremors. I am so thankful for the team and their ministry to me physically and spiritually. Praise Jesus!
- Christy in Coatesville, PA USA
Prayer was given regularly for the last 9 months for my husband. He needed to be free from a bone infection. He had fought cancer more than once. NOW the bone infection is GONE! Praise God!
- Heather in Bismarck, ND United States
Healing Room Kids prayed for my jaw to stop making crunchy noises. After prayer, my jaw was healed! I give Jesus thanks. I am blessed to come to the Healing Rooms for prayers.
- Betty in Bismarck, ND United States
I came to get prayer for my sister from the Healing Room Kids. My sister needed a job. One week later she accepted a new job that is closer to her home! Thank you, God, for blessing my sister!
- B. in Bismarck, ND United States
An eleven year old came with his mother. He was having difficulty in school with friendships, and it was effecting his school days. He said that after prayer the next week went really well! This young boy knew it was God answering his prayers.
- J. in Bismarck, ND United States
I was miserable with tailbone pain. I did not know the reason. I came to Healing Room Kids and received prayer. The next morning when I got out of bed, the pain was completely gone! Glory to God for healing me! I am able to go to work with NO pain. Thank you, Jesus!
- Ashley in Bismarck, ND United States
16 New Articles
The Anointing to Know in the Coming Season - Cal Pierce

The Anointing to Know in the Coming Season - Cal Pierce
Tue, 6/30/2020

Cal Pierce
We are entering into a season where we must know the heart of God for a broken world.  God wants to use us to bring revival and take the final harvest.  It's imperative that we know how God wants to direct each one of us.  We can't do what we don't know.  The anointing will teach us what to do.
"But you have an anointing from the Holy One, and you all know.  As for you, the anointing which you received from Him abides in you, and you have no need for anyone to teach you; but as His anointing teaches you about all things and is true and is not a lie, and just as it has taught you, you abide in Him." 1 John 2:20, 27
When we have the Holy Spirit, we have the anointing.  The anointing is the charisma or the impartation from the Holy Spirit to give you divine inspiration to know God's will for you.  We receive it through a relationship with the Holy Spirit.  The Holy Spirit is in us to empower us through the knowing of God's truth.
"But when He, the Spirit of truth, comes, He will guide you into all the truth; for He will not speak on His own initiative, but whatever He hears, He will speak; and He will disclose to you what is to come."  John 16:13
This is an amazing scripture.  The Holy Spirit will not only teach us the truth, but He will also disclose to us what is to come.  If you think about it, you have to know what is to come in order to prepare for its arrival.
God's goal is to put His Spirit in us to prepare us to establish and extend His Kingdom on earth.  Our relationship with Holy Spirit will anoint us to receive supernatural revelation to move heaven to earth.  We then have ability beyond the natural realm.
"Now to Him who is able to do far more abundantly beyond all that we ask or think, according to the power that works within us."  Ephesians 3:20
Without the anointing, we are limited to what we can ask or think.  With the anointing, we are unlimited to what God says or thinks.
Cal's New Book - The Complete Man

Cal's New Book - The Complete Man
Tue, 6/30/2020
(Click on photo to view video message)
To purchase your copy of The Complete Man, click on the link:
Testimonies

Testimonies
Tue, 6/30/2020
Special Request -
If you have visited a Healing Rooms in your area for prayer and received your healing, would you be willing to share that with others?  You can simply send an email to newsletter@healingrooms.com with the details and we can include it in our list of testimonies.The body of Christ is so encouraged by these amazing testimonies, and those who have the same type of illness, disease, or spiritual and emotional need can take hold of that word for themselves.  Revelation 12:11 says,
"And they overcame him by the blood of the Lamb and by the word of their testimony and they did not love their lives to the death." 
There is such power in the word of our testimonies and this is such a wonderful venue on which to release that word into the world.  We look forward to hearing about your healing!
---

Bone Infection Healed -
Prayer was given regularly for the last 9 months for my husband. He needed to be free from a bone infection. He had fought cancer more than once. NOW the bone infection is GONE! Praise God!
Heather A - June, 2020
Healing Rooms of the Northern PlainsBismarck, North Dakota - USA
---
The following testimonies were submitted by Lord Frackelton, our Spokane Healing Rooms Director
Bone on Bone healed -
A woman had bone on bone in her hip joints with a pain level of 10 out of 10. Upon leaving, she had zero pain and we look forward to hearing her full report of a reconstructive miracle.
Salvation and Baptism in the Holy Spirit -
Over phone ministry, a lady said yes to the gift of eternal life. The acceptance of eternal life is such a miracle in itself. However, she yielded with such abandon that she received the Baptism of the Holy Spirit as well.
The Lord spoke to me about something very dear to my heart. So encouraging to see Our King strongly show His love and power.
Lord Frackelton June, 2020
Spokane Healing RoomsSpokane, Washington USA
---
Arise, Let Your Light Shine - Carol Krum

Arise, Let Your Light Shine - Carol Krum
Tue, 6/30/2020
Carol Krum
While having dinner with my friend the other night, I began to share what the Lord had inspired me to do last December that has already brought forth sweet fruit.
Grandparents hold a storehouse of treasured wisdom acquired though life experiences, yet in our culture of such busy lives, seldom are we able to share these nuggets of truth with our grandchildren due to time and distance constrictions.  There are so many stories I have longed to share with my own 23 year-old grandson, but have been unable to lasso him long enough to listen.  Pondering what I might give him for Christmas last year that would hold substance and meaning, it suddenly struck me; write him letters!  And so it began.
Saving this gift till last, I presented him with a beautiful wooden box, while explaining to him my desire to share some personal stories with him that I believed would be an encouragement for him in his own life.  Inside he would find his first letter to be read when he was alone, and throughout the year he would be receiving more.  I asked that he would intentionally keep them in this box, because some of the messages shared would have more meaning to him in years to come.  His response to this gift was the best gift I could have received!
The Old Testament was written based on stories told from one generation to another throughout history. Psalm 78:1-4 says,
"Give ear, O my people to my law;
Incline your ears to the words of my mouth.
I will open my mouth in a parable;
I will utter dark sayings of old,
Which we have heard and known,
And our fathers have told us.
We will not hide them from their children,
Telling to the generation to come the praises of the Lord,
And His strength and His wonderful works that He has done."
Psalm 145:4 says,
"One generation shall praise Your works to another,
And shall declare Your mighty acts."
Under the inspiration of the Holy Spirit, these stories were told with divine accuracy.  When we tell a story, we often leave out some of the detail or we may even embellish it a bit for flavor, knowing that it will be remembered and retold time and again.  But there is something quite different when holding in your hand a letter written by someone you hold dear, something tangible that can be read and re-read. It is important to remember that there is power in the written word.   Unfortunately, writing letters appears to be a lost art in our culture.  It is for this reason that when one receives a written letter, it becomes such a treasure.  I must insert here that cursive writing was discontinued in the school curriculum, so when this younger generation receives a letter written in cursive, they can't read it!  Ask me, I know!  Oh my, what has the world come to!!!  Thank God for computers, right?
It has been so easy to affirm God-given qualities that have been developing within my precious grandson over the years while the character of Christ was being formed in him though life's struggles, disappointments, victories and defeats.  Giving examples from my own stories where I, too, struggled and sharing how God gently taught me that He is faithful and trustworthy, even though I wasn't, has helped him to turn his own eyes back to the author and finisher of his faith.  He recently sent me a text referring to "re-reading" a previous letter that I had sent to him and how grateful he was for the message it held.  Yes, there is life in the written word, especially when it comes from the heart of God.
These young people are growing up in a culture that is foreign to most of the older generation in our society.  We are horror struck at what we see happening on the streets of our cities, and it causes us to be outraged at the rioting and destruction of property of the innocent.  It is difficult to imagine how our young people are feeling right now between COVID 19, unrelenting fear and violence breaking out throughout our country.  I certainly don't want to focus on all the evil that is around us, but in Isaiah 60:1-2, it does say,
"Arise, shine;
For your light has come!
And the glory of the Lord is risen upon you.
For behold, the darkness shall cover the earth,
And deep darkness the people;
But the Lord will arise over you
And His glory will be seen upon you." NKJV
We may at times question what we can do to affect a change in the midst of all the chaos that is occurring in our own country.  Perhaps this is why the Lord brought this subject up at dinner with my friend.  As we spoke, the words of life and love began to pour out as from the Father's heart upon our younger generation.  By the time we finished dinner, my friend was going to buy 2 journals, one for each grandchild, and begin writing words of truth to them of who they are in God's eyes.  She already has a story to write to each one of them.
What if this is one component of the "light" that is spoken of in Isaiah?  What if we are being called in this hour to be the "voice" of life, love and affirmation of divine truth that flows like rivers of living water into the souls of a frightened and confused younger generation, forging a path that brings them peace, hope and divine purpose in their life?  What if the Lord is most glorified through the words of truth we are blessed to release into the body, soul and spirit of these precious loved ones in our lives?  What if this is the very hour that we have been called to arise and let our light shine in a way that it has never shone before?  As darkness becomes even darker, how much more will the brilliant light of God's glory shine forth?  What if you and I are the only "voice" in the life of a child to bring the truth of how God sees them and His loving acceptance of them just as they are?
When our young people make mistakes, even serious ones, it is our responsibility to turn to the Father and ask, "What do You want to say to this young one, Lord? What is on Your heart?"  This is what we do at the Healing Rooms when praying for those who come for prayer.  We seek the Father's heart first.  The love He pours out on the brokenhearted, the sick, the weary, the frightened, the depressed, the lonely, and the grieving leaves us all in humble awe before Him.  He counters every lie that has been believed with His infinite and pure word of truth. Every negative word expressed on earth has a counter word of truth in heaven.  Our job is to find and release
that
word in complete agreement with the Father, Son and Holy Spirit.  And then watch the transformation occur in those lives before us.
May we all find ourselves positioned with our eyes fixed on Jesus as He gazes upon our loved ones with lovingkindness, grace and mercy.  It is from this place that our light will shine as we receive every good word that needs to be written on their hearts at such a time as this.  Release what is heard and seen, let your light of love, life and truth shine.  Then "the Lord will arise over you, and His glory will be seen upon you" and
He will be glorified!
Mind-Resting Place of Faith - Brian Simmons

Mind-Resting Place of Faith - Brian Simmons
Tue, 6/30/2020

Linda Keough
Linda has submitted this prophetic word that was released in 2014 by Brian Simmons.  It is clearly a "Now" word in this season.
"I am giving to you a renewed mind.  I will restore your inner being and begin to pour light into your understanding as never before.  Your mind and your thoughts will be filled with My glory.  New ways of looking at what disturbs you will give you insights into My plans.  A renewed mind is a mind made new.  Change your thinking by My Word and I will change your life.  My thoughts are contained in My Word.  Eat My Word as living Bread and as timeless truth.
"I call you to look anew at your relationships, your disappointments, and your challenges.  When My thoughts enter your heart, you will speak and pray as a child of the Most High God, the Mighty One.  When doubt fills your heart, everything seems impossible and difficult; but faith sees the impossible; it becomes an opportunity for glory to be revealed.
"To have no water in the wilderness was not a problem for Me.  To have no food in the desert was no problem to Me.  I opened the skies and poured out the bread of angels, and I opened the Rock and poured out the water of life.  My holy servants will be changed beginning in their thoughts.  I am about to give to My faith-filled warriors the ability to see the works of God even before I release them.  Faith sees what others are blind to.  Faith releases what others say will never happen.
"I say to you, whatever you ask of Me in prayer believing I will give to you as you ask in the glory of My Name.  You will see prayers answered on a scale never seen before.  I will shake the earth to demonstrate My power as My people pray.  I will fill the cloudless sky with rain as My holy ones seek My face and ask of Me.  I will open up a way in the middle of your impossibility!  Let your mind become the resting place of faith.  Let your thoughts move into a higher realm where there are no barriers to your advance.
"My servant Caleb asked for a mountain and he received a mountain when others refused to ask and hid behind their unbelief.  Many are asking for such small things when I am a King surrounded in glory that has no limitation.  Joshua prayed and I stopped the sun in response.  I lengthened a day into two, because My servant saw no impossibility.  Ask and you will receive, seek and more will be possessed, knock and the heavenly gates will respond to your plea.
"The thoughts in your mind today will be the reality of who you are tomorrow.  Fill your mind with My words and My truth.  Be set free with a mind that soars in faith to view your limitations as I see them, for they are merely opportunities to enter into miracles and to possess your inheritance.  I will have a people who walk in the Spirit of faith and laugh at man's impossibilities!  A conquering son or daughter will not run from the day of battle.  Know that I am with you and I will release to you the Spirit of Revelation and the Spirit of Wisdom that will cause you to excel and overcome.
"Let me teach you My ways and My thoughts.  Enter into the chamber room of My heart and I will unfold the mysteries of My ways to you.  Others will not value the lessons I have taught you in secret, but your true life is not before others, but who you are before Me.  Enter in and learn of Me and you will find the euphoria of knowing My fullness and walking in My faith."
Hebrews 11:1-3 The Passion Translation
"Now faith brings our hopes into reality and becomes the foundation needed to acquire the things we long for.  It is all the evidence required to prove what is still unseen. This testimony of faith is what previous generations were commended for.  Faith empowers us to see that the universe was created and beautifully coordinated by the power of God's Words!  He spoke in faith and the invisible realm gave birth to all that is seen!"
Testimony of Jesus Campaign

Testimony of Jesus Campaign
Tue, 6/30/2020
We sincerely thank all of you who have continued to sow into our
Go Fund Me Campaign
May the fruit of your harvest increase exponentially in the days and months ahead.
This Campaign continues as the need is great.
May God bless you abundantly in your generous giving.
(Please click on the link below)
https://charity.gofundme.com/o/en/campaign/healing-rooms-ministries-testimonies-of-jesus-campaign/healing-rooms?modified=1
Garden's Best

Garden's Best
Tue, 6/30/2020
https://gardensbest.online
Add this Superfood Powder to your daily morning drink and begin to experience the difference it will make in your overall well-being.
We have a limited supply of powder available with a Best by 4/20 date. Place your order soon to get in on this remarkable value.
Resources

Resources
Tue, 6/30/2020
The Complete Man
By Cal PierceB-747
$12.00
Hebrews 12:27 speaks of everything that can be shaken being shaken, so that an unshakeable kingdom can remain. There is an awakening taking place in God's people all over the earth. It is not an awakening to what we have already had. It is an awakening to the things of the kingdom that we have not had.
This book clarifies through the Word of God the things to which we need to be awakened and the reason why. It is God's will to raise up men and women who are complete in Him. My prayer is that, as you read this book, you will be inspired to not only be all that God wants you to be, but to have a deeper knowledge and understanding of what it means to be a complete man and woman in Him.
Revelation on Healing - Cal Pierce

Revelation on Healing - Cal Pierce
Fri, 5/29/2020

Cal Pierce
Moving forward into this new season, God is releasing new wine of revelation.  What we have known about healing in the past will not suffice in the future.   We must receive new revelation of healing that will increase what God wants to do in our future.  The Word of God is not static, it is living and active, sharper than a sword and able to judge our very thoughts and intentions.
"Christ redeemed us from the curse of the law".  Galatians 3:13
This scripture tells us we have already been redeemed by Christ; therefore, we are healed as much as we are saved.
God has given us the provision of healing.  The application of healing is our part.  Our problem isn't in the provision.  Our problem is in the application.  We are trying to determine what we need to do to be healed.  The answer comes when we understand that the supernatural provision is designed for natural application.  His will is designed to be done on earth.  When our application isn't right, we have questions.
Does God heal today?
Is healing for all?
Why am I not healed?
We must remember, when our application doesn't work, it doesn't change God's provision.
Our application must be by the Holy Spirit.  The kingdom of God is in Him.  The will of God is fulfilled through Him.  The Holy Spirit gives us the gifts of the Spirit and the fruit of the Spirit.  When we embrace the fruit of the Spirit, the fruit of the Spirit drives the gifts of the Spirit onto the earth. Included in the gifts are our healing.  The fruit and the gifts of the Spirit are the character of God.  God's character has no sickness.  By the Holy Spirit, God provides us His characteristics.  When we apply them to our life, we are healed.
Testimonies

Testimonies
Fri, 5/29/2020
Healed of Depression -
I have been depressed since summer and was hospitalized twice with major depression and anxiety. I went to the Healing Rooms in December and was prayed over by a few people. Afterwards, week by week, I started to have signs of improvement with reduced anxiety and reduced depression. As the weeks went by, I started to feel more and more like myself. As of March 16
th
, I was able to return to the work force and I feel great. I want to thank everyone for their prayers and their great faith toward healing. I thank Jesus so much for what He has done and I am able to work at my ob. Thank you all for your help and support. May God continue to bless you and your families.
Michael – May, 2020
South Jersey Healing Rooms
Stratford, New Jersey USA
---
Rotator Cuff Healed -
Last Monday, a man came to us seeking healing for persistent level 4 pain in the rotator cuff of his right shoulder. As our team ministered, the Holy Spirit guided them to command healing of inflammation, nerve damage, and microcirculation improvement, then command the pain to go. After three rounds of prayer, his shoulder pain was gone and his range of motion was restored.
Anonymous - April 7 2020
Submitted by Jill & Dennis Ricci Directors of Conejo Valley Healing RoomsConejo Valley Healing Rooms
Westlake Village, CA USA
---
Healed from a 20 year struggle with Food Allergies -
We received this wonderful testimony of God's love and willingness to heal from a guest to whom we ministered online:
A couple of weeks ago (April 7), you folks prayed for me via virtual ministry regarding food allergies. This was a 20+ year struggle with problems that grew increasingly worse.
I'm happy to report that the Lord has done some major healing. I'm incorporating more things into my diet, such as potatoes and breakfast cereal, and am having no reactions. I've lived with a long list of "don'ts" for so long that I have to try to remember what I gave up and keep trying new things, but I'm healed!
Thank you!
God is indeed doing a new thing!
Anonymous – April 7, 2020
Submitted by Jill & Dennis Ricci, Directors of Conejo Valley Healing Rooms
Conejo Valley Healing Rooms
Westlake Village, CA USA
---
Brain/cancer declared Healed -
We wanted to share this with you all at Healing Rooms. Last night was our first Healing Rooms Meeting back together as a team. It was a time of worship and intercession and contending for breakthrough. We had a number of prayer requests that people had sent in as well. One person was having severe headaches and had breakthrough once prayed for (he had a brain tumor and cancer. We are declaring total victory). We have been contending for breakthrough and in the last week God showed me specifically that giants are falling in the land here in Vero Beach! Hallelujah!
Anonymous - May 19, 2020
Submitted by Richard & Jacqueline Maples, Directors of Healing Rooms of Vero Beach
Vero Beach, FL USA
---
Tailbone Pain Healed -
I was miserable with tailbone pain. I did not know the reason. I came to Healing Room Kids and received prayer. The next morning when I got out of bed, the pain was completely gone! Glory to God for healing me! I am able to go to work with NO pain. Thank you, Jesus!
Ashley S – May 25, 2020
Healing Rooms of the Northern Plains
Bismarck, N D USA
---
Jaw Healed -
Healing Room Kids prayed for my jaw to stop making crunchy noises. After prayer, my jaw was healed! I give Jesus thanks. I am blessed to come to the Healing Rooms for prayers.
Betty M – May 25, 2020
Healing Rooms of the Northern Plains
Bismarck, North Dakota USA
---
Strenth Returning after cancer battle -

Our Healing Room has been praying over the phone with a young man named Darrell, who has cancer throughout his body. He has spent many days in bed over the last year. Since we began to pray for him a month ago, he has had strength to get out of bed and spend time with his grandson. He also was able to go fishing this week for the first time in several years. And He says his strength is returning and he is thankful for the prayers. We are believing for a total healing. God is faithful.
Darrell – May 10, 2020
From Pat Sekanic, Indiana State Director
River's Edge Healing Rooms and Prayer Center
Clarksville, IN USA
---
Cancer Tumour Shrunk and Lymph Nodes Clear -
I just want to share my good news and answer to prayers. I was diagnosed in late 2019 with breast cancer, started chemotherapy in early 2020. Unfortunately, I did not tolerate chemo very well and very soon I ended up in the hospital. I had a scan just before admission which showed the tumour had grown and my Oncologist was very worried because he had to stop my chemo, so he said let us go ahead with surgery ASAP. I had visited Healing Rooms before we went on lock down, and I have also sent in requests during the lock down. I spoke with my surgeon about 3 weeks ago and he said he was going to remove my breast as well as remove all the lymph nodes from my underarm. I had repeat scans 2 weeks ago with biopsies and I am pleased to say the scans show the tumour has shrunk, so much so that they could not see it on the MRI scan. But ultrasound shows a small area. The biopsies of my lymph nodes were negative so no need to remove them. I will only need surgery to remove the small area remaining which was seen on ultrasound.
I just want to say thanks for all your prayers, and may God bless you all richly and please continue the good work.
Anonymous - May, 2020
Healing Rooms England & Wales
Instantly Healed - Laura Friend

Instantly Healed - Laura Friend
Fri, 5/29/2020

Laura Friend
On October third of the year two thousand, my sister, Gina and I set foot for first time in Spokane, WA, USA. It was a gray and cold day; a taxi drove us from the airport to the motel where we had made reservations, located on Post St, in the historical section of downtown Spokane.  This place was recommended to us by Gina's sister in law, Laura, who had stayed there when she visited the city herself, received prayer at the Healing Rooms and was healed of ovarian cancer.  As we were on our way to the motel, I enjoyed the city's landscape full of pine trees, seeing the quaint city, with a river that ran along multiple beautiful and charming old buildings across the city. At the same time, I was wondering and trying to understand what the Healing Rooms was.
Gina and I were in Spokane with the sole purpose of visiting the Healing Rooms, a place where I was told people will pray for you, and you will get healed. It was a place that provided miracles, and I needed to get healed. The Healing Rooms were located two blocks from the motel where we were staying; very convenient because my ability to walk had diminished greatly, and I needed my sister assistance to get to the place.  I had been diagnosed with post-polio syndrome in 1992, a syndrome related to an original Polio, a deadly disease I contracted in 1952, when the large epidemic of Polio surged in United States and the northern part of Mexico. I was two years old when this incurable disease struck me. Highly contagious, this virus was all over my body, paralyzing me from the neck down. The vaccine for the Polio virus was discover in 1953, too late for me.  Miraculously, I survived and fully recovered years later, after being treated by many doctors with painful therapies. Forty years later, the virus, lying dormant in my body, started to act up again, causing excruciating pain, debilitating my muscles very rapidly, sucking all energy from me, and I had become, pretty much an invalid. I knew I had no cure and that eventually, I was going to die from it. I needed a miracle!
On the morning of October fourth, the day after our arrival, Gina went to the Healing Rooms to sign our names on the list they had at the reception desk while I would finish getting ready. She was told that we might have to wait long time for a team to pray for us because many other people were there to receive their healing. She soon returned to the motel to bring me to our prayer session, already booked. While we were walking the two small blocks, I could feel the cold weather, so we were dressed in several layers; coats, scarves, gloves, and all. After arriving at the Rookery Building where the Healing Rooms were located on the third floor, we proceeded to the elevator. I was alert, in observation mode, taking note and registering in my mind everything I was seeing and experiencing. The elevator door opened, and as soon as I crossed the threshold of the elevator to the hallway, I sensed something very unusual. It felt nice, peaceful; it was the ambiance of the place that calmed my spirit immediately. I was somewhat apprehensive and, at the same time, expectant. I could not place my finger on what it was that I was feeling, but certainly, it was a wonderful feeling.
Gina and I got to the reception room and approached the receptionist to request the "Silver Room," as Laura, Gina's sister in law, had instructed us to do. The receptionist told us that the wait was even longer for the "Silver Room." At the time, I didn't know why we were to select or request this particular room. Months and years later, I realized that I was understanding the nature of activities taking place at the Healing Rooms; they were spiritual activities. The receptionist had told us, "The wait is long." Well, we waited 3 hours; we had had no breakfast, and it was noon when the call came in and we were ushered into the room. The team of three people were waiting for us in the "Silver Room". They proceeded to place me on a chair while they prayed for Gina, who was standing in the center of the room. One person was to her right and another to her left, close to her. The person in front of her started to "anoint" her, and as soon as he touched her on the forehead, she fell back to the floor. Guam!!!! My eyes were like saucers, in awe, surprised to see what was happening. The two people to her sides lifted her up, placed her against the wall, and continued praying for her. While they were praying, the team released information to Gina that no one had knowledge of, such as the death of our father, whom she never had time to mourn, causing her insomnia. I was completely in awe because of what was taking place. "How did they know?" I asked myself. Gina did not mention it in her prayer request! The team finished with her, and then, it was my turn.
I immediately placed myself against the wall so I could avoid the fall on the floor, which I was certain would happen after witnessing Gina's session. The prayer team placed themselves in the same way as they did with Gina, one person on the right, the other on the left, and the leader in front of me, who preceded to "anoint" me. Immediately after, he asked me if I had ever asked Jesus into my heart. I started thinking and reviewing a memory tape trying to find out a moment when I did. I could not find one, but as a Catholic, I knew about Jesus, I had taken catechism lessons, I had been educated by nuns since kindergarten, yet I could not find the moment. When I was asked if I wanted to receive Jesus as my Lord and Savior, I said, "Absolutely!" At that time I started to get filled with an unusual heat, starting from the soles of my feet, moving upwards through my legs, all the way to my head. I felt my cheeks red like tomatoes, and I started to take off some of the layers of clothing I had on! The person in front of me started praying in "tongues" along with the other two people at my side. I tried to "catch" the language they were speaking, and I could not identify it. Because of my profession, I was used to hearing many languages, but to no avail, I could not recognize the language they were using. Because I am an inquisitive person, I started asking many questions. One of those questions was, "What could a toddler have done to deserve such a punishment as Polio?" Remember, I was Catholic, and we were taught to believe that God punished us when we committed sins. To my surprise, the answer to my question was that the sickness received as a child was a "generational curse" and that they would cancel it on my behalf. Wow! "That simple! Not my fault! Great!" I said. Then, I received the baptism of the Holy Spirit, my hands starting to burn. I felt them so hot, the team asked me what I was feeling, and I replied, "I am very hot and I am burning." They continued praying for the gift of healing over my hands. All this was new to me, and truly I did not understand what had just happened. My sister, Gina, had been present during the session inside of the room. The session ended. I was overwhelmed, full of joy and could not stop talking.
We left the Healing Rooms almost at closing time, three pm. We were famished, and being new in town, asked for recommendations for a place to eat. After receiving some directions, we walked several blocks and found TGF across from a mall. We ordered our meal and continued discussing the prayer session between us. After we finished what would be both breakfast and lunch, we went to the mall. The mall was a three story one, with many stores, restaurants, and a movie theater. We spent time window shopping but without stopping the conversation of what had just happened at the Healing Rooms. We could not stop talking about it. Both of us were truly impacted and in awe of the experience; the experience that, at that moment, we were trying to digest. We entered the movie theater and watched a movie. After, on our way to the motel, three or four small blocks up the street, we stopped at a Greek restaurant for dinner.  We were seated, and they brought us menus. Gina ordered a bottle of wine, which was almost immediately brought to our table. They poured the wine and proceeded to make a toast. "Cheers" said Gina. I grabbed the glass and lifted it to touch hers in the air.
"Cheers," I responded.
Then, Gina said, "Look what you are doing."
I said, "Yes! Cheers!"
She insisted, "No, look at what you are doing!"
Then, I realized that I was lifting a glass full of wine and it was still in my hand! When attacked by the second bout of polio, I had lost the strength in my arms and I could not lift anything, not even a pen. I said, "OMG!"
She asked, "How many blocks have we walked? You have not fallen!" She asked again, "Are you in pain?"
Then, I shouted, "OMG, I've been healed!!!!!"
---
In September 2011, Fred and Laura became National Directors for the Country of Mexico, and in 2012 they became Divisional Directors for Latin America where they have planted numerous Healing Rooms throughout the nation.
In 2019, Fred went home to be with the Lord, while Laura continues to advance the Kingdom expecting to plant more Healing Rooms in new countries like Guatemala, Costa Rica, Colombia, Chile, etc.