Within that date range, there have been...
10 New or Adjusted Events
Basic Sozo Training
Thursday - Friday, February 21st - 22nd, 2019
Anchorage, AK, United States
Glory Night
Friday, February 22nd, 2019
Spokane, WA
Glory Night
Friday, March 15th, 2019
Spokane, WA
Glory Night
Friday, April 19th, 2019
Spokane, WA
Glory Night
Friday, May 17th, 2019
Spokane, WA
Glory Night
Friday, June 21st, 2019
Spokane, WA
Glory Night
Friday, July 12th, 2019
Spokane, WA
Glory Night
Friday, August 16th, 2019
Spokane, WA
Glory Night
Friday, September 13th, 2019
Spokane, WA
Glory Night
Friday, October 11th, 2019
Spoaken, WA
6 new Healing Rooms
Bastrop Prayer and Healing Rooms
Bastrop, TX, USA
Healing Rooms of the Bakken Region
Williston, ND, USA
Healing Rooms of Frederick
Frederick, MD, USA
Lakes Region Healing Rooms
Laconia, NH, USA
Visalia Healing Rooms
Visalia, CA, United States
Torrington Healing Rooms
Torrington, CT, USA
4 New Products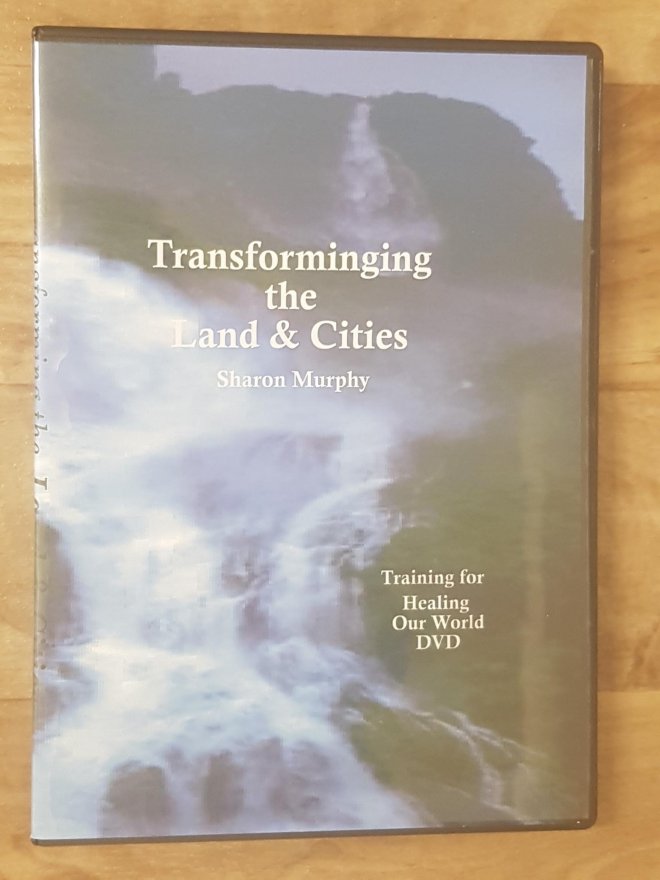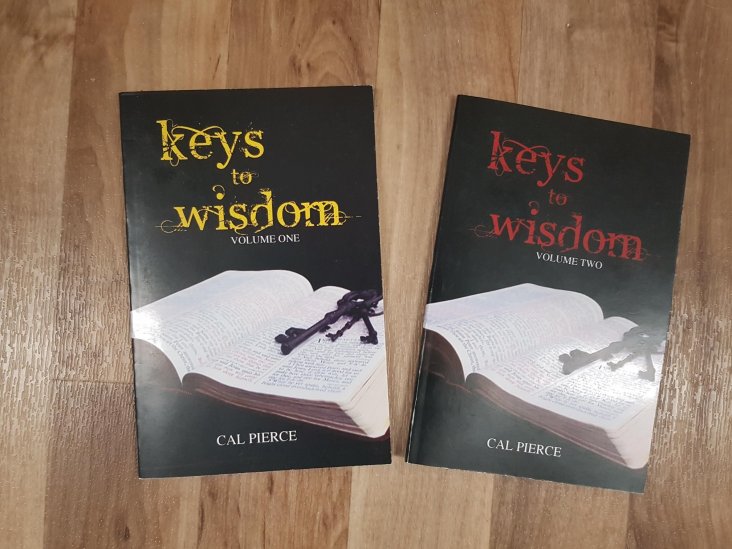 1 New Testimonies
After prayer in the healing rooms my son was healed of testicular cancer. He now has two children.
- debbie in Marlton, NJ United States
10 New Articles
Now is the Time - Cal Pierce

Now is the Time - Cal Pierce
Wed, 1/30/2019
Cal Pierce
It is time to get our house in order and become strong in the Lord and in the power of His might. In the battle that is coming, we will not overcome the enemy if we have anything of him in us.
Old things must be gone from our lives. No longer can we afford to be in trauma because of what people or the enemy has done. New things must come from the Lord that will give us the power to destroy the work of the enemy.
All hell is breaking forth, but greater is He who is in me, than he who comes against me. Get yourself ready for battle. You are bred to fight and overcome by the God who is in you. Know the Word of God and you will live by its Truth that will make you free.
The Bible says darkness will cover the earth and we are experiencing this now. But in Isaiah 60, it also says our light has come. Now we just arise and shine and the Glory of the Lord will be upon us. We must begin to arise. We arise out of all that has held us back from moving in power. Religion doesn't give us power; God gives is power by His Spirit who indwells us. The word "arise" means to position or prepare ourselves for something greater. It's time to position ourselves for the greater things of God that we have not yet moved into. We must move out of the old into the new. New things are to come to us according to 2 Cor. 5:17. It's a new era and new wine is being poured out to those who are positioned to receive it.
Now is the time!
Testimonies

Testimonies
Wed, 1/30/2019
TMJ Healed - 
A woman came a few months ago asking for prayer for her family. During our pre-prayer time , I received a word of knowledge about the side of her face. When she came in, I told her, "I keep sensing something from the Lord about the side of your face or your jaw.  I asked her if there was anything there that she would like us to pray about.  And she said, "Yes, I have TMJ and my jaw is in so much pain. The doctor wants me to take so many pain killers and I don't want to..." and she started to cry. So we prayed for her jaw, rebuking pain at its source and praying for the Shalom peace of God to fill her. We didn't hear from her for some time, but then two weeks ago she came and brought three more generations of her family for prayer (her mom, daughter and baby granddaughter). She told us, "Since that prayer time, I haven't had any pain!" We were then able to minister to her whole family. Praise the Lord!
David Harder- Region 14 and State Director - January 22.2019
United Healing Rooms of TulsaTulsa, Oklahoma USA
_______
Heart Arrhythmia Healed
One year ago during our Sunday evening Healing Rooms time, a doctor and his wife came for prayer regarding his heart arrhythmia because he has had to have several surgeries and things over the span of his life and nothing had seemed to help. He was facing yet another procedure if his heart didn't beat correctly. He told me that since his visit to our prayer rooms he has only had one issue with arrhythmia and it was December 10th, 2017 when he came last, so a year ago. He also stated that the arrhythmia that he had was also much less strong than other ones that he had had. He said sometimes he catches himself questioning "I wonder what it was about that session that caused a change in my heart." Then he said, "But then I say to my wife, 'Either we believe or we don't, so I choose to believe.'"
David Harder- Region 14 and State Director - January 22.2019
United Healing Rooms of TulsaTulsa, Oklahoma USA
_______
(These testimonies have come from our Region 5 Directors, Bob and Lola Copenhaver in Bismarck, North Dakota.)
New Shoulder Parts - 
I came in with shoulder pain at a level of 7 to 9 (10 being the worst).  I forgave myself and others, which allowed peace to enter my entire being and allowed new shoulder parts to be placed appropriately. I saw little colored sparkles of light floating down toward my shoulder as they were praying.   I left without pain! –
________
Pneumonia Healed -
I was diagnosed with double pneumonia. I came in for prayer.  I was on antibiotics already, but the next day – after prayer—I felt so much better.  I was completely healed! -
________
(
The following testimonies are from people who received prayer from the Healing Rooms KIDS out of Region 5
)
Dog Healed -
Thank you, Healing Rooms KIDS, for your prayers for our beloved dog, Gracie. She had a slipped disc, and her pancreas went into a rage, causing her much pain. She was unable to eat her normal diet.
After prayer, she was like a puppy again! She was running and enjoying life once again!" -
________
Broken Ankle Healed -
(The Doctor said she would have no bone growth at her age…But God!)
I saw the Physician's Assistant today for my ankle (broken bone). The x-rays showed great bone growth, and the PA expects complete healing! I get to start walking without my boot cast at home and within 2 weeks, I can walk everywhere!
I am so grateful to the children of God who prayed for me. Most of all I am grateful to my Lord and Savior! -
_______
Pregnant - 
I have been asking God for another child for the past 4 years. I just want to be grateful to God for the Healing Rooms family and for Healing Rooms KIDS – for all the prayers.  God has blessed me, and now I'm pregnant! May God bless you all. Amen. -
___
Supernatural Debt Cancellation
-
We overcome the devil by the blood of the Lamb and word of our testimony! Revelation 12:11
I have been involved with the Healing Rooms since Oct. 2009…I have had prayer and prayed in the rooms for many years, A friend of mine invited me to get prayer following a very a difficult divorce. God is so good - He carried me through one of the darkest seasons of my life. During this time, for years after the divorce, at times I really just wanted God to take me home.
I went through deep depression and unknowing allowed the spirit of discouragement and hopelessness to creep in. I felt like the enemy was isolating me, to go for the kill.
BUT -God rescued me with great victories and breakthroughs of His mercy and grace.
Shortly after the divorce, I was going through a very hard time financially and emotionally, in my job as a mortgage banker. Everything was on the decline because of the mortgage crisis at the time and I was on a commission based salary. I had no idea how I was going to financially survive, having to provide for my young 13 year old son while paying my mortgage and a huge student loan bill.
One day I was approached by a business acquaintance, a very rich man, basically to be my sugar daddy…he offered to pay my mortgage, bills and take me on expensive trips. However, while that was very tempting, considering my situation, I knew it was not right …God said He would be my provider and protector. I accepted God's offer! It was a fight of Faith, but He was so faithful to see me through.
I was ultimately laid off due to the mortgage crisis. Yet, true to His Word, God provided consistent income of $1300 a month! And because my home was in litigation due to the divorce, I had no mortgage payment for 8 years. Due to interest rates, my student loans had climbed to $114,000, and I had no idea how I was ever going to be able to pay these loans off. I prayed for years for wisdom and provision, trusting God to do what only He could do! By nothing but the grace of God, these loans were actually CANCELLED! Praise the Lord!
I shared my testimony with a group at the Healing Rooms and a sister in Christ wanted me to pray with her that her student loans would be paid as well. Shortly after that, she got her $200,000 student loan forgiven! Praise God!
My home went through foreclosure and my ex-boyfriend bought it back for me for exactly what I had written on a check by faith 7 years prior -WOW GOD!
I keep a Praise report book of pictures and documents, showing what God does so I can bring Him glory by sharing with others. As well as encouraging myself.
I AM CURRENTLY BELIEVING GOD FOR MY HOME TO BE DEBT FREE.
ALL GLORY HONOR AND PRAISE TO HIS HOLY NAME!
Tina Rachell- January 29, 2019
Spokane Healing Rooms
Spokane, Washington USA
Fear Doesn't Stand a Chance - Cathy Hopkins

Fear Doesn't Stand a Chance - Cathy Hopkins
Wed, 1/30/2019
Cathy Hopkins
"My fear doesn't stand a chance when I stand in Your love"
This is the chorus to a popular Christian song today. It has an amazing beat and declaration to it and draws you in to sing along with fervor. I truly enjoy it!
However there is one word that personally bothers me because I refuse to take ownership of fear. It does not come from God and doesn't belong to me. However, I have found a way to sing with the song turning the My into Now.
"Now fear doesn't stand a chance when I stand in Your Love".
So so true. Perfect Love casts out all fear! Thank you, Lord.
The Lord has also clarified to me that fear is a spirit, not an emotion. The spirit of fear causes emotions of anxiety and worry. Paul, under inspiration of Holy Spirit, told Timothy that God has not given him a spirit of fear, but a spirit of power, a spirit of love and a spirit of a sound mind. We want to make sure we understand that fear is not simply an emotion, just like love is not an emotion. They are spirits according to the word of God. And they are opposite of one another.
It is important that we treat them as such. We cannot talk ourselves, or anyone else, out of being fearful. The spirit of God gives us the power, love and sound mind to counter the fear the enemy sends our way. Love casts out all fear! Spirit to spirit!
In 1 John 4:8 we read "God is Love" and in John 1:14   "Jesus is the Word made flesh."
So we use the Word, who is Love, to combat the spirit of fear. Never take hold of, or take possession of, what the enemy wants to use to destroy you.
Declare with me today:
God has not given me a spirit of fear. I release all fear from my soul which causes emotions of anxiety and worry about my life and those I love. I bind the love of God, the power of God and the mind of God to my soul to empower me to withstand all the fiery darts of the evil one. I walk in the victory Jesus purchased on my behalf!
Cathy Hopkins (chopkins@healingrooms.com) is the IAHR Executive Director and the Director of Spokane Healing Rooms at our Headquarters in Spokane, WA.
Overcoming Victory - Carol Krum

Overcoming Victory - Carol Krum
Wed, 1/30/2019

Carol Krum
Untold millions of believing Christians have continually contended in faith for their healing throughout the world. Their cries for healing in body, soul and spirit have been carried on the wings of angels into the throne room and presented to the Father through His Son, Jesus. The Father sees only His precious shed blood and all that it accomplished on the cross at Calvary. He sees salvation, righteousness, healing, wholeness and restoration.
In our human frailty, when we are in pain, either physically, emotionally or spiritually, the truth of ALL that was accomplished through the blood of Jesus can sometimes "take a back seat" in our thoughts, while we wrestle with our flesh to come back into alignment with God's ultimate work in us through Jesus. We can become unaware of how often we speak the language of the world around us, picking up the negative nuances that are so freely thrown out into the atmosphere in which we live. We can easily become "contaminated" without even realizing it is happening. But always, it is the Holy Spirit who woos us back under a sweet, holy conviction of the presence of His love, which awakens within us a desire to respond to His truth rather than the lies of the world. We are then able to step back into our rightful position where we take our stand in faith, picking up our sword (the
Word
) and engage in the declarations of truth what is rightfully ours.
We are reminded in Proverbs 18:21 that it says,
"Death and life are in the power of the tongue, and those who love it will eat its fruit."
Therefore, what we declare becomes the food that we eat! Psalm 119:103 says,
"How sweet are Your words to my taste, sweeter than honey to my mouth!"
Jeremiah 15:16 says,
"Your words were found, and I ate them, and Your word was to me the joy and rejoicing of my heart…"
If our diet is filled with the delectable
Word of God
, just imagine the testimony that is being formed within us. That is why Revelation 12:11 says,
"And they overcame him (the accuser) by the blood of the Lamb and by the word of their testimony, and they did not love their lives to the death.
Our overcoming victory so often lies in the power of the
words
we declare in truth. And it affects everyone within our atmosphere of influence. Just this morning, I was with a young man who was struggling with depression. I simply began to declare the truth of Jesus Christ and all that He has done, thanking Him for His goodness, faithfulness and trustworthiness, praising Him for Who He is and how there is nothing too big for Him to redeem, transform, heal and deliver. By the time we parted, this young man had his smile back on his face and within his heart. He walked away praising God with great joy!
Yes,
there is life in the power of the tongue,
and we, as the Bride of Christ, are commissioned to rise up and let our light shine for all the world to see. The very
words (of God)
that we speak are the keys given to us to use with authority. What better way is there to advance the Kingdom of God within ourselves, in our family, in our ministry and on the earth! This is why the Bride has been called to speak the heavenly language that aligns with the truth of all that has been accomplished through the Blood of the Lamb. It is vitally important that we know the
Word of God
well and by heart, for it is from that place within where those rivers of living water will spring up and flow freely from our lips. Romans 10:17 says, "So then faith comes by hearing, and hearing by the
(spoken)
word of God
."
Genesis 1:3, 6, 9, 11, 14, 20, 24, 26, 29 all begin with "Then God said". Everything good was created by what God
said!
So if we expect to see things restored to their natural condition, should we not be doing the same thing? It will always come down to the words we speak that are in agreement with God.
TADA!!
Therein lies Overcoming Victory!
The
Word of God
is His very breath in articulated form, so why would we not speak in agreement with Him? Proverbs 4:20-21 says,
"My son, give attention to my words; incline your ear to my sayings. Do not let them depart from your eyes; keep them in the midst of your heart; for they are life to those who find them, and health to all their flesh."
 Carol Krum is the Partner Coordinator at the Spokane Headquarters and our resident encourager in joy.
IT IS TIME- Prophecy - Donna Lundy

IT IS TIME- Prophecy - Donna Lundy
Wed, 1/30/2019
Donna Lundy
It's time for Divine Reversals!
God wants to turn things around for us!
When it looks like we are headed in one direction, God is turning it around.
This is not about fighting and destroying people...But have no mercy on the spirits of darkness. This is about rulers of darkness that must be over thrown...It's about unjust anti-Christ systems that must turn around.
We are not helpless or hopeless. We can fight back by employing our spiritual weapons to see triumph! We are entering times of great victories and triumphs. We must partner with the Lord to see the turn around.
2 Cor. 2:14 (NKJV) "Now thanks be to God who always leads us in triumph in Christ and through us diffuses the fragrance of His knowledge in every place."
The Passion Translation words it this way, "God always makes His grace visible in Christ, who includes us as partners of His endless triumph."
DIVINE REVERSALS
Esther 9 begins by saying, 'On the very day the enemies of the Jews had planned for a massacre of them'..... BUT the OPPOSITE (reverse) occurred and instead the Jews overpowered those who hated them.
At the moment of crisis, God turned everything around for His people!
WE ARE LIVING IN THIS TIME
God wants to turn things around for us!
God wants to turn nations around in this time!
When it looks like we may be headed for disaster, God turns it around!
Acts 17:6 The early disciples faced situations that were upside down. We have God's power and Word to turn them right side up! Divine reversals!
God's Word says He turns sorrow into joy. Turns things around....
Isaiah 61 speaks of turning ashes into beauty, joy for mourning, praise for heaviness. "Instead of shame you shall have double honor, instead of confusion they shall rejoice in their portion, they shall possess double. Everlasting joy shall be theirs." (vs 7)
For I, the Lord love justice...
In Esther's day, the decree of death and destruction is turned instead into blessing, promotion and new authority in the land. IT WAS A TIME when the plans of the enemy boomeranged back on his own head. Esther 9:25
God turned everything around — Jesus came and defeated the Decree of Death over our lives to bring the ultimate turn around so we can live in perpetual DIVINE REVERSALS.
So hear the Word of the Lord! Write new decrees!
Receive Divine Reversals!
Come into agreement for your family, your ministry, and your nations!
IT IS TIME
Donna Lundy is the head intercessor at the International Headquarters of Healing Rooms Ministries.
Prophecy - Julie Calvert

Prophecy - Julie Calvert
Wed, 1/30/2019

Julie Calvert
My Victorious Ones Arising,
We are now living in the days of sold out ones, bond slaves to Jesus Christ. No more lukewarm Christianity, a return to our first love, but in a way we have never experienced, so that no matter the suddenly happenings, good or bad, they will no longer take us by surprise like they once would have - that we, being so hidden in Christ, know beyond a shadow of doubt Whom we believe and totally trust.
A TRUST like never before, whether we live or die, no longer matters whether we have much or little, because our yielding surrender is deeper than we have ever gone before and out of this is...
Arising Victorious Ones
Not dependent on our circumstances, but we know WHOM WE BELIEVE and fully trust.
Totally surrendered Ones - His Bride Arising!
Hebrews 12:2 The Passion Translation (TPT)
We look away from the natural realm and we fasten our gaze onto Jesus who birthed faith within us and who leads us forward into faith's perfection. His example is this: Because his heart was focused on the joy of knowing that you would be his, he endured the agony of the cross and conquered its humiliation, and now sits exalted at the right hand of the throne of God!
Julie Calvert
National Director
New Zealand 
Prophetic Dream - Deb Killian

Prophetic Dream - Deb Killian
Wed, 1/30/2019
Deb Killian
I felt I was to share this today! It made me open my eyes and dig for any dreams I've stuffed because I didn't think I had it in me to bring them to fruition. I brought them up before the Lord realizing they are His to breathe life into. Maybe others need to be reminded as well...
Compelled by a dream last night, where a very charismatic man tried to pull me and my husband, Roy away from our team,  our ESM and then each other (we stuck together through the whole thing), I went to prayer this morning & began to call out discarded, rejected, frustrated, abandoned or hopeless dreams. Set aside plans. Shattered calls. Then right before me, the atmosphere opened up into endless time and space. I could see figures in downcast postures with piles at their feet; some piles were large and some were very small but no one was breathing. Angels began to break through the atmospheric barriers carrying manual oxygen pumps like larger than life EMT's. One by one they visited the figures giving life-saving resuscitation. As the very breath of Heaven filled the people, they would look down at the pile and pick up a dream – it would pulsate faster and faster as it came alive again; the person would hold it to their heart and it would be sucked in. One by one, they picked up the discarded, the rejected, the hopeless and watch as it came back to life. Countenances changed, joy & laughter broke loose. Soon they began walking around and sharing the pulsating gifts they held in their hands.
I heard God say "I am rebuilding. I am reintegrating. That which the enemy tried to take from you is not dead and if you will just notice it, remember it, grasp it, I will breathe Heaven's Holy breath of life over it. I know what I'm doing. I have it all planned out—plans to take care of you, not abandon you, plans to give you the future you hope for."
"When you call on me, when you come and pray to me, I'll listen. When you come looking for me, you'll find me. Yes, when you get serious about finding me and want it more than anything else, I'll make sure you won't be disappointed." GOD's Decree. (Jer 29:11-14 the MSG)
Deb Killian and her husband, Roy, are Partners with the Healing Rooms Ministries and Cofounders of Eden's Song, a missionary ministry to Africa.
Garden's Best

Wed, 1/30/2019
We are still offering a clearance on our Genesis Superfood Capsules!
While supplies last, we are now offering our cases of Capsules with a Best By date of 11/2018 at the clearance price of $117  (That is a savings of $15 per case, bringing the cost of each bottle to $10.64)
Use code:  bless15
Resources

Resources
Wed, 1/30/2019
Faith In God Trio Power Pack
By Cal Pierce
  B-0111
  $12.00
This month we are offering a series of books by Cal Pierce, that will help to align your faith with the Word of God in such a way that when you speak according to the Word, you will begin to see mountains move and signs and wonders will follow what you say.  Be sure to order this trio, as it will enrich your faith in the Lord in this new era, equipping you to step into your calling as the Bride of Christ.