Power Quotes
Here are some randomly selected quotes from Cal's collection:
"Any vision can become reality when people of passion carry it."
"God's economy is supernatural. It can be used, but not consumed."
"When the mind of man is renewed by the will of God, then the Word can produce faith that causes substance to become reality."
"If we ignore the signs and do nothing, we become responsible for the outcome."
"A team is a dynamic that we create."
"Trust releases the best that you have."
"People will protect what they help build."
"When trust creates a safe place, you can disagree openly."
"Conflict is when opposing opinions come together to bring resolution."
"When confrontation invites feedback, then giving and receiving can build character."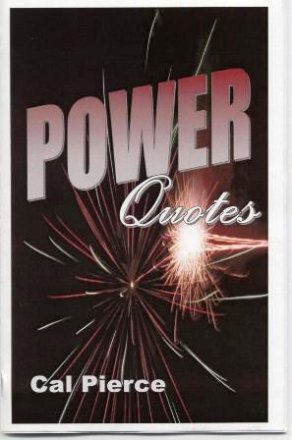 Power Quotes is a compilation of insights the Holy Spirit has dropped into Cal's spirit as he has prepared messages for conferences and while speaking at meetings throughout the world. These Power Quotes are meant to stimulate the reader into thinking about God's truth.